Travel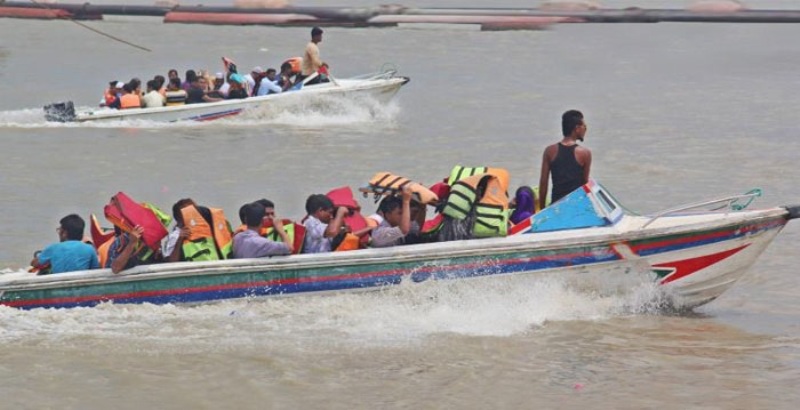 Collected
Speedboat service resumes on Banglabazar-Shimulia route after five months
Dhaka, October 8: After being closed for more than five months (156 days), speedboat service has resumed on the Banglabazar-Shimulia route from Thursday afternoon. In this case only registered speedboats will be able to operate. On May 3 this year, 26 speedboat passengers were killed when they collided with a bulkhead anchored at the wharf. After this incident, speedboat service on the aforementioned route was stopped.
It is learned that the owners' association has been working on the process of launching the speedboat for two months. Authorities have already registered unregistered speedboats and tested the drivers. Only successful drivers are allowed to operate speedboats on this route. However, speedboat drivers were registered and tested but no training was imparted.
Anisur Rahman Ripon, supervisor of Banglabazar Speedboat Owners Association, said 48 speedboats have been registered at the wharf. Of these, 29 have been approved for movement. Speedboat service has started on this route from Thursday afternoon. Besides, 56 drivers of Banglabazar Ghat have passed the speedboat test and got certificates.
Md Delwar Hawlader, president of the Banglabazar Ghat Speedboat Owners' Association in Shibchar, said the approved speedboats started operating on Thursday afternoon. Twenty-nine boats have been allowed to operate at Banglabazar Ghat. These will continue according to the rules.
Shahadat Hossain, Assistant Director, BIWTA Shimulia Ghat, said, "We have monitoring the entire speedboat ghat with CCTV. We allowed speedboats to run from dawn to dusk. Each speedboat can carry a maximum of 12 passengers. Wearing a life jacket has been made mandatory for every passenger. The fare has been fixed at Tk 150 for each passenger. Speedboat drivers who disobey the rules will be prosecuted."