Travel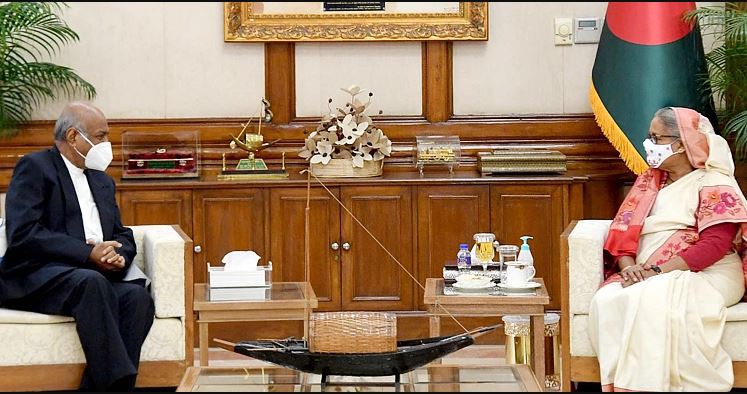 PID
Sri Lanka ready to invest in several sectors in Bangladesh
Own correspondent, Dhaka, 17 February 2021: Sri Lanka has expressed interest in investing in various sectors of Bangladesh, including the construction of tourism infrastructure.
During a courtesy call on Prime Minister Sheikh Hasina at Ganobhaban on Wednesday (February 18th), newly appointed Sri Lankan High Commissioner to Bangladesh Sudarshan Dipal Suresh Senavirat expressed interest. Later, Deputy Press Secretary to the Prime Minister Hasan Zahid Tushar briefed reporters.
During the meeting, Prime Minister Sheikh Hasina called upon Sri Lankan entrepreneurs to invest in Bangladesh's special economic zone. The Prime Minister said, "We are establishing 100 special economic zones across the country. Sri Lankan entrepreneurs can invest here. "Sheikh Hasina also mentioned Bangladesh's investment-friendly environment and liberal foreign investment policy.
The Sri Lankan High Commissioner conveyed to the Prime Minister his country's interest in launching sea cruises as well as tourism and building tourism infrastructure in the coastal areas. "His country is interested in investing in ships, hospitals, tourism, education and culture, the aviation sector and mutual cooperation," he said.
The High Commissioner lauded the visionary leadership of Prime Minister Sheikh Hasina and the unprecedented development achievements in Bangladesh under the leadership of the Prime Minister. He said he was overwhelmed by the measures taken by Bangladesh to deal with Corona.
In this context, the Prime Minister said, "His government has tried to create awareness among the people about coronavirus." People have become aware. As a result, it has been possible to control the Corona epidemic.
The Sri Lankan High Commissioner expressed his gratitude to Prime Minister Sheikh Hasina for providing corona vaccine to the common people of Bangladesh as well as diplomats.
Congratulating Saima Wazed Hossain on being the World Health Organization's Southeast Asia Champion on Autism, the High Commissioner said, "Her work in the autism sector is commendable." He said Sri Lanka was interested in cooperating with Bangladesh on autism.
At the time, the Prime Minister highlighted the various steps taken by the government to help people with autism, third gender and other endangered people.
The Sri Lankan High Commissioner appreciated the provision of financial assistance through banks to marginalized beneficiaries under social security facilities. He referred to it as epoch-making.
Recalling his student life, the High Commissioner said, "While studying in Delhi, he tried to help in the liberation war of Bangladesh in various ways. The Prime Minister expressed her gratitude to him for helping Bangladesh in the war of liberation.