Travel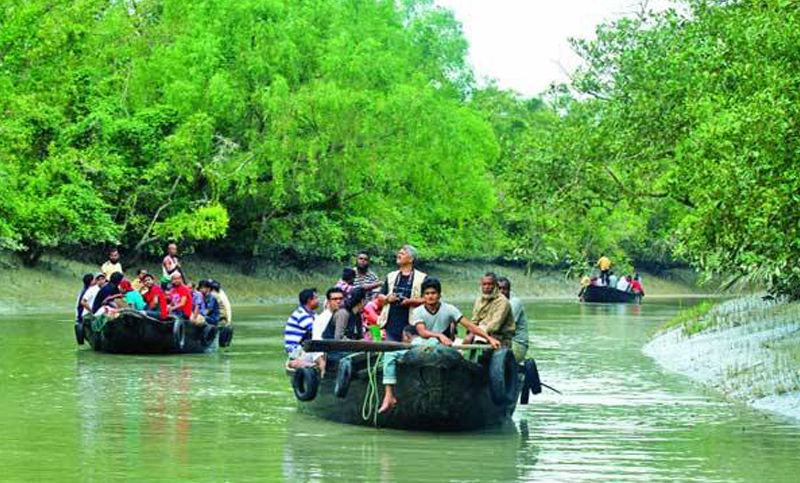 Collected
Sundarbans to open to tourists from September 1
Dhaka, August 30: After more than a year and a half, tourists will get the opportunity to enter the Sundarbans from September 1. They can go to all the spots of Sundarbans, including Karamjal. At the same time, pass permits will be issued for extraction of forest resources in the Sundarbans.
The decision was taken at a meeting of the forest department on Sunday (August 29) afternoon. Dr. Abu Naser Md. Mohsin, Divisional Forest Officer, Sundarbans West Forest Division confirmed the information.
The divisional forest official said that although all the tourist spots in the country have been opened since August 19, no decision had been taken about the Sundarbans. A meeting was held with the local officials Sunday on whether the Sundarbans will be reopened from the 1st of September or not. The meeting allowed tourists to enter the Sundarbans from September 1. However, the meeting also decided that no more than 75 people can travel in a launch, said Dr. Abu Naser Md. Mohsin.
The forest division has banned tourists from visiting the Sundarbans since March 25 last year. However, the Divisional Forest Officer said that the ban will be lifted from September 1 in the Sundarbans Karamjal, Katka, Kachikhali, Harbaria, Hiran Point, Dubla and Nilkamal, along the coast and in various places in the forest, visitors can take launches, tourboats, trawlers and various boats.
M Nazmul Azam David, president of the Tour Operators Association of Sundarbans Khulna, said there are about a hundred tour operators in Khulna. Of these, 63 are registered. About 1500 officials and employees are involved in tourism. Tour operators have suffered huge losses due to the ban on entering the forest.