Travel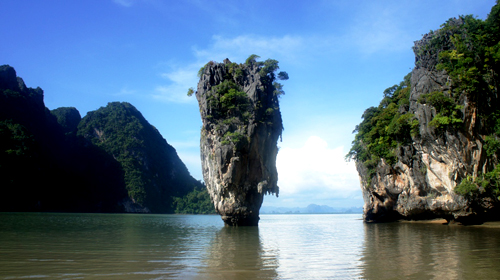 Thailand's popular Koh Tachai island closed for indefinite period
Bangkok, May 17: With increasing concern over threats to coral reefs around the world, Thailand has decided to close down one of its leading tourist destinations, Koh Tachai, for an indefinite period, from the season starting mid-October, according to media reports.
Lying between Similan and Surin National Marine Parks, Tachai Island, also called Virgin Island, is 135 km from Phuket.


Nearly all marine national parks in Thailand remain closed from mid-May to mid-October.


Part of the Similian National Park, the island has recently seen a rise in the number of tourists, which, authorities fear, is likely to impact the natural resources and the environment.
Talking to the Bangkok Post, Tunya Netithammakul, director general of the Department of National Parks, Wildlife and Plants Conservation, said "We have to close it to allow the rehabilitation of the environment both on the island and in the sea without being disturbed by tourism activities before the damage is beyond repair."


He also said, "The measure is part of the master plan for marine resource management in the Andaman Sea."


However, the two deep diving sites will remain for serious divers, media reported.