Travel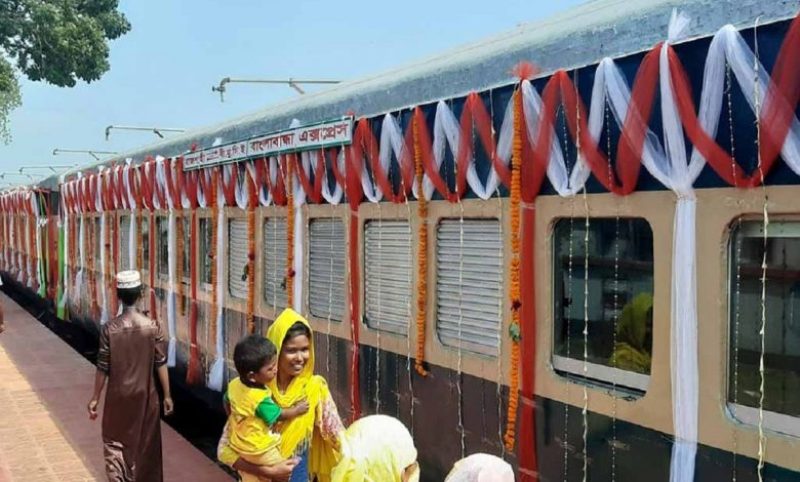 Collected
Three more rail links to be launched with India
Dhaka, October 27: Rail trade between Bangladesh and India is now dynamic. New rail connections are being added over time. This time Bangladesh is going to launch three more new rail connections with Northeast India. Railway building is working on this.
According to sources, there are currently five rail links between the two countries. Since the latest Chilahati-Haldibari rail link was launched, 10 to 15 trains a month have been transporting stones on this route. The number of trains is increasing with time. India has been transporting goods to Bangladesh with the addition of hundreds of trains every month since the land port was closed at the beginning of the corona identification. In addition to transporting goods, parcel trains were also introduced. Timely transportation of goods by rail. Traders of both the countries are happy to transport more goods together. Bangladesh Railway generates huge revenue by operating commodity trains.
Bangladesh's sixth rail link between Agartala in northeastern India is set to launch next year. Both countries have also taken steps to reopen the closed rail link between Feni in Bangladesh and Bilonia in Tripura. The work of the seventh rail connection with Maishashan of Assam via Kulaura-Shahbazpur is also progressing fast. Once this is done, freight trains will run directly from Chittagong and Mongla seaports to neighboring states, including Assam. On the other hand, the Maitri Bridge built by India over the Feni River at Ramgarh in Khagrachhari is also going to be opened. All in all, Tripura will become the gateway to Northeast India.
Construction of Akhaura-Agartala railway has been delayed for a year due to coronavirus.
Railway Minister Nurul Islam Sujan told Risingbd, "Work on the 180-kilometer railway line from Dhaka to Jessore is in full swing. After the rail link through the Padma Bridge, direct rail link with Northeast India will be established. Direct train service between Dhaka and Kolkata will also be reduced. All in all, we want to build Bangladesh Railway as a people-friendly communication system."
A Memorandum of Understanding (MoU) was signed between Bangladesh and India on 21 May 2013 to establish rail links between Agartala and Akhaura in Tripura with the northeastern states of India. Of the 15.54 km of railway built with Indian funding, 5 km is in India and the rest is in Bangladesh. The distance between Kolkata and Agartala is about 1550 km. It takes 38 hours to reach Agartala by Kanchenjunga Express from Sealdah. If the Akhaura-Agartala railway is opened, the distance will be reduced to 650 km. In that case it will be possible to reach Kolkata in maximum six hours.