Travel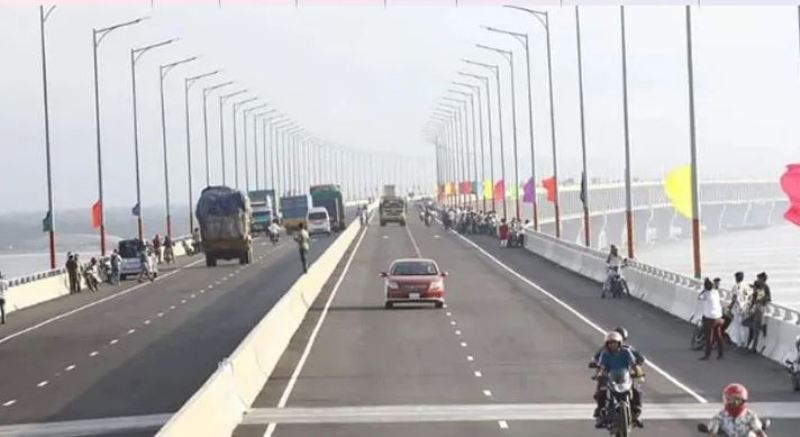 File photo/Collected
Tourism Corporation offers Padma Bridge-Bhanga tour at Tk 999
Own Correspondent, Dhaka, July 13: Bangladesh Tourism Corporation has organized a trip to Padma Bridge and Bhanga Elevated Expressway at Tk 999 for the interest of the people.
On Tuesday (July 12) night, Bangladesh Tourism Corporation Deputy Manager (Marketing) Mohammad Sheikh Mehdi Hasan said, "We have come up with a package for the Padma Bridge and Bhanga Elevated Expressway tour at Tk 999 considering the interest of the people. Here the 50 percent discount price package is arranged. Tourists will be able to travel on the modern AC tourist coaster on July 22 (Friday). We can only allow 52 to 55 people to travel. In the meantime, 500 to 600 people have called us. So next week we have arranged a similar trip again on Friday, July 29, maybe we will try to take more people there. If necessary, we will organize it again next week. As long as people are interested, we will show people around the Padma Bridge."
Mehdi Hasan said, "We initially planned a trip to Padma Bridge including Tungipara. But people objected to the price set. So, keeping in mind the people's passion for the Padma Bridge, we have fixed the package at a price of Tk 999 with a 50 percent discount. This is our initiative to attract people to tourism."
According to the Tourism Corporation, those interested in traveling will have to book a package before coming to the ground floor of the Parjatan Bhavan in Agargaon on July 22 at 3:30 pm. Tourists have to take seats at 3:45 pm and journey will start at 4 pm. After day visit to the aesthetically broken premises via Padma Bridge and Bhanga Elevated Expressway, afternoon snacks will be served there. Tourists will return to Dhaka via the illuminated Padma Bridge at 7 pm. The tour will end at 9 pm.
The tourism corporation further said that if the interested people call 01941666444, a bKash number will be given, or they can pay for the trip at Parjatan Bhavan. Booking will be taken on a first come first served basis.