Travel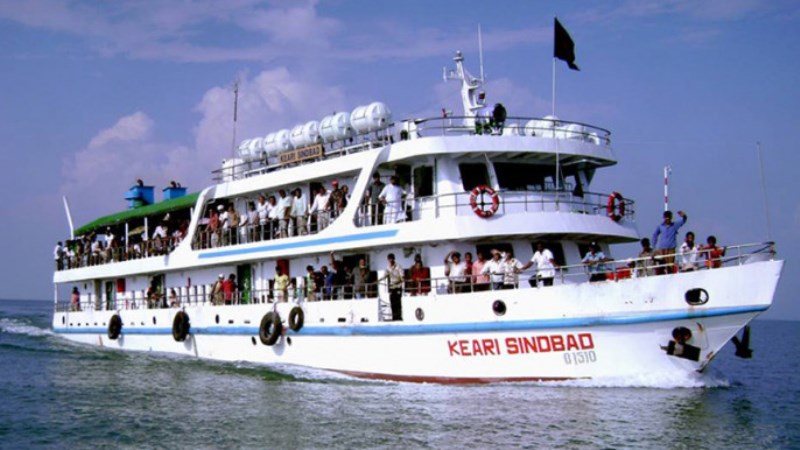 File photo
Tourist ships not plying on Teknaf-Saint Martin route
Own Correspondent, Dhaka, Oct 3: The current tourism season has started with the celebration of World Tourism Day. However, permission has not yet been received for the passage of tourist ships on the Teknaf-Saint-Martin route.
Teknaf Upazila Acting Executive Officer (UNO) Erfanur Haque said on Sunday (October 2) afternoon that it has been decided to stop the movement of tourist ships on the orders of the concerned. Vessel movement will remain suspended until further instructions. The government has decided that instead of Teknaf, tourist ships from Cox's Bazar and Chittagong will travel directly to St. Martin.
It is known that due to the ongoing conflict of the country's army with the Arakan Army in Myanmar's Rakhine state, it has been decided to stop the operation of tourist ships in St. Martin.
Earlier on Friday evening, Civil Aviation and Tourism Ministry Secretary Md. Mokammel Hossain said that the rate at which unplanned structures are being built in St. Martin does not go with tourism. St. Martin is unable to withstand the pressure of these establishments. Work is in progress to stop them. Taking everything into account, ships leaving Teknaf Ghat for Saint Martin have been stopped for the time being. The time when the ship will leave Teknaf Ghat will be informed later.
Before this, due to the rough sea and the fear of nor'wester, every year from April, the movement of tourist ships on the Teknaf-Saint Martin and Saint Martin-Cox's Bazar routes is stopped to avoid accidents. Usually, this period of closure continues till the last week of September.