Travel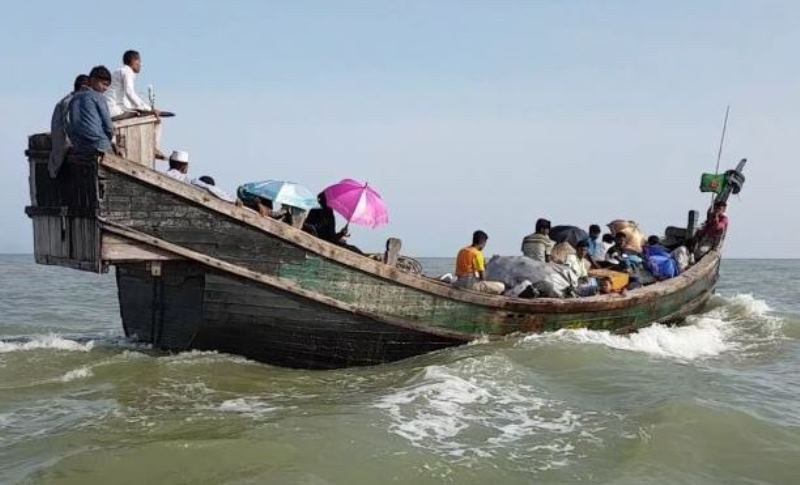 Photo: Collected
Tourists leave Saint Martin by trawlers, speedboats
Dhaka, March 20: Due to adverse weather conditions, local warning signal No. 2 has been issued at sea, and tourist vessels have been suspended on the Teknaf-Saint Martin waterway. As a result, no tourist ship left for Saint Martin from Damdamiya Ghat in Teknaf on Sunday. As the weather was normal, hundreds of tourists left Saint Martin for Teknaf by trawler-speedboats on Sunday afternoon.
Chairman of Saint Martin's Union Mujibur Rahman said that the administration stopped the movement of ships on the sea route in the morning. The weather became normal after 11 pm. Later, fearing that the weather could deteriorate again, almost a thousand tourists who stayed overnight on the island were stranded due to the lack of ships in St. Martin.
Md. Shah Alam, manager of the tourist ship Carey Sindabad and Carey Dine and Cruise, said that due to rough seas and local warning signal No. 2, the upazila administration instructed to stop the movement of ships on Sunday morning. The ticket money has been refunded to the tourists who arrived at the wharf at the scheduled time but could not leave the ship with the previously sold tickets.
Nur Mohammad, a resident of Saint Martin Island and a tourism businessman, said that thousands of tourists were staying on the island. Many tourists rented rooms in our cottage for one day and some tourism for two days. Many were supposed to return on Sunday. They were not forced to leave their rooms as the sea was rough. The tourists were supposed to return when the situation normalized.
They also said that when the situation became normal in the afternoon, hundreds of tourists, men, and women, left the island at risk in four wooden boats (fishing trawlers) and 10-12 speedboats subject to the Coast Guard's permission.
Coast Guard St. Martin Station Commander Lt. Rageeb said that since noon the weather became suitable for navigation, so the tourists tried to go back. Verbal consent is given to those wishing to go on timber and speedboats as trawler service managers speak of navigational convenience. After that many tourists left the island.