Travel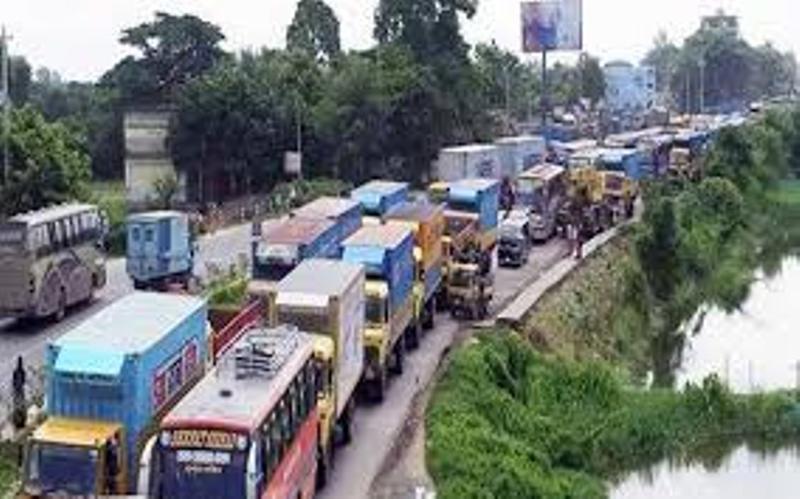 Collected
Traffic banked up for a 40 km stretch of Bangabandhu Bridge Western Highway
Dhaka, January 20: In Sirajganj, at least 40 km of Bangabandhu Bridge West and Bogra highways have been severely congested. Thousands of vehicles are parked in the two lanes of the highway. On Tuesday (January 19) from morning to afternoon the traffic was sometimes slow on the highway. In the afternoon, the traffic congestion gradually increased from Bangabandhu Bridge West Roundabout to Nalka Junction, Hatikumrul Roundabout and reached Chandaikona.
According to locals at the Jhaol Overbridge and Bagbari, Konabari area, the passengers have been suffering on this highway all day on Tuesday. Thousands of vehicles were stranded for hours. Sometimes it was a bit slow but most of the time there was a traffic jam. The traffic jam has been increasing since the afternoon.
Officer-in-Charge (OC) of Bangabandhu Bridge West Police Station Mosaddek Ali said traffic was slow since morning due to fog. Two accidents took place in Panchlia area in the morning and then in Chandaikona.
Due to this, the traffic was disrupted for some time. Due to this a lot of vehicles got stuck and traffic jam was created gradually. In addition, as the work on the four-lane highway is in progress, single lane traffic is plying in the Kaddar junction area. Due to this, the intensity of traffic jam has increased. There was such a problem all day long. Police are working relentlessly to reduce traffic congestion.