Travel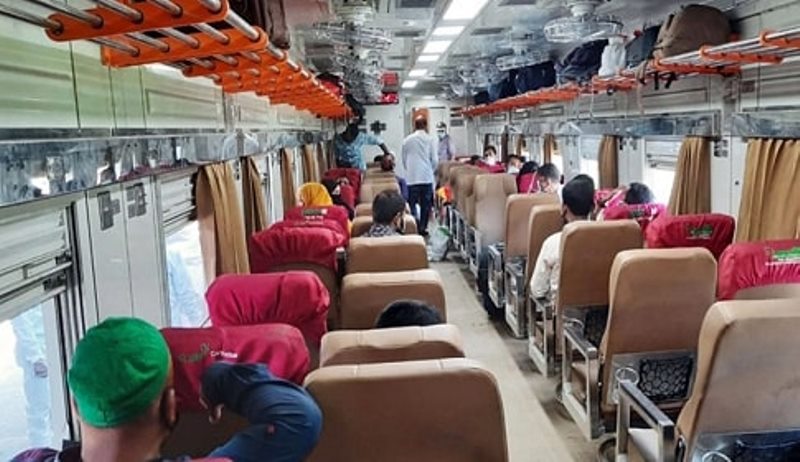 Collected
Trains will run with half the seats vacant from April 1
Dhaka, March 30: Bangladesh Railway has said that 50 percent passengers will be transported in all trains from April 1.
Railways said this in a press release given on social media Facebook on Tuesday (March 30).
The decision was taken to ensure the health of passengers as the outbreak of coronavirus has increased alarmingly, the official Facebook page said in a statement.
Now 50 percent of the tickets for each train will be sold, 25 percent of which will be sold over the counter and 25 percent online. There will be no tickets without seats.
For this reason, it has been asked not to crowd the counter unnecessarily. Also, passengers must use a mask. Bangladesh Railway sources also said that no passenger will be allowed to enter the station or travel by train without a mask.
Earlier, in May last year, the Department of Health's technical committee issued guidelines for public transport and passenger transport on trains, following a two-month shutdown to prevent coronavirus infection.
It included 14-point instructions, including keeping half the seats vacant, checking the body temperature of the passengers, disinfecting buses and trains before each departure, and disinfecting drivers and workers.