Travel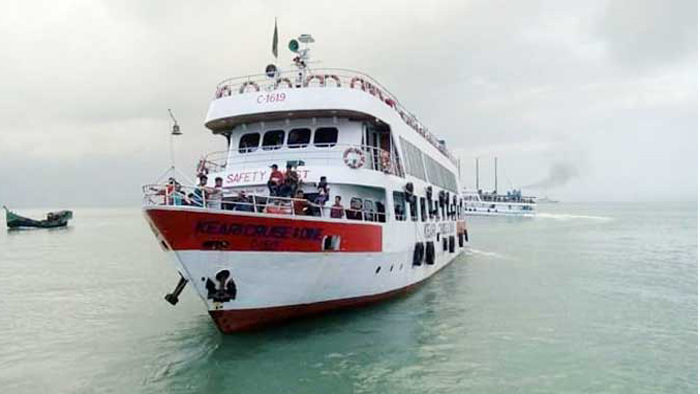 Amirul Momenin
Travellers can return to St. Martin once again
After three days of heavy rains, the effects of depression have finally subsided.
The signal has also been lowered. But hostile weather still exists. Even then, tourists stranded in St. Martin are likely to return to the shores of Cox's Bazar when the trawler starts operating on Sunday.
Cox's Bazar meteorologist said. Abdur Rahman said that the signal shown at the seaport of Cox's Bazar has been lowered due to the weakening of the sea level. The rain that has been going on for the last three days has also stopped. It goes without saying that it has not rained since Saturday morning. It has been raining for a while now. 100 mm of rainfall was recorded from 6 am to evening on Friday. It is likely to rain on Sunday as well. Although there is no signal in the sea, the sea is a bit rough.
Meanwhile, St. Martin's Union Council Chairman Nur Mohammad claimed that more than 200 tourists were stranded due to inclement weather while visiting St. Martin's atoll.
Tareq Mahmood, in-charge of St. Martin's police outpost, said the same thing. According to him, the administration is monitoring all the facilities in the hotels, motels and resorts of St. Martin.
Ibrahim Raihan, a tourist from Narayanganj who was stranded due to hostile weather, said, "There was no sign of hostile weather-centric panic among us due to administrative care and hospitality of the locals." The issue of marine warning signals has not crossed our minds. The issue of work disruption came to my mind as I could not return on time. Now I will rush back to the shore on Sunday to join the work.
Teknaf Upazila Executive Officer. According to Saiful Islam, due to inclement weather, the St. Martin route has been closed for the past few days. So the tourists stuck there could not return to the shores of Cox's Bazar.
He said the stranded tourists were kept safe under administrative supervision. Now the signal has gone up. St. Maarten police and local public representatives have been instructed to take care of the tourists until they return safely to shore from St. Maarten Island.