Travel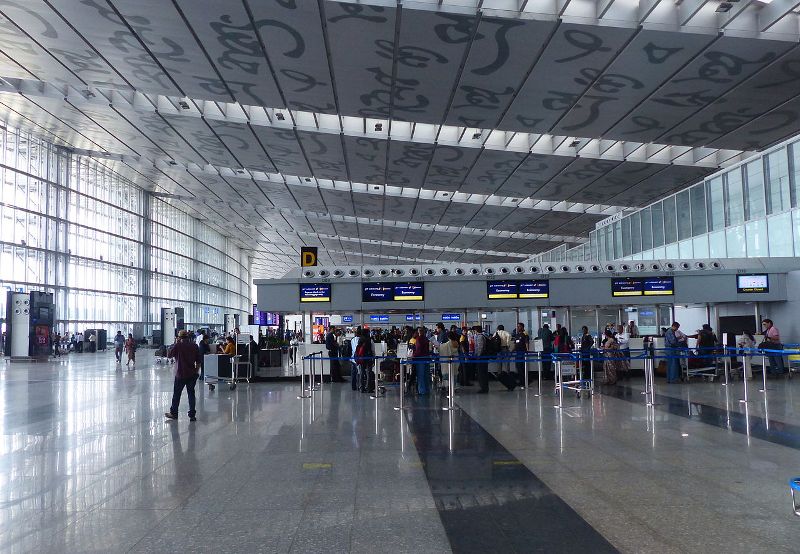 Paul Hamilton/Wikipedia
Travelling to India by flights during Covid-19 pandemic? Read to know procedure
Dhaka, September 15: Flights between India and Bangladesh have resumed after several months under the 'air bubble' agreement. But, there is a lot of confusion and doubt among many as to whether Bangladeshi passengers are facing any harassment or have to wait a long time at the airport due to the Covid-19 restrictions.
According to Bangla Tribune, Bangladeshi citizens can leave the airport by giving samples for the RT-PCR test and clearing immigration.
The cost of the RT-PCR test has been fixed at Rs 500 (578 Bangladeshi Taka or 6.80 USD).
For the last several years, India has had the highest number of foreign tourists from Bangladesh – more than that from the USA, the UK or any European country.
However, following the Covid-19 outbreak, several thousands of tourists have not visited the country, but now that the virus outbreak has subsided, India is welcoming them back from Bangladesh and is taking all the measures to reduce their suffering at the airport.
According to the country's health ministry, mandatory RT-PCR tests were being carried out at airports only for passengers coming to India from the UK, Europe and the Middle East.
Seven more countries have been added to the list since September 1. These are South Africa, Bangladesh, Botswana, China, Mauritius, New Zealand and Zimbabwe. Authorities have taken additional measures to ensure that passengers from these countries are not unduly harassed for tests.
For example, if passengers from Bangladesh come directly to Delhi, Chennai or Kolkata airports, they will first have to get off the plane and 'book' the test. This test can be booked online in advance, but it is not mandatory.
There are queues of counters at each airport, it is possible to book tests with digital payments or credit cards within just five to seven minutes. You need to provide your Passport number, contact phone number and stay address in India.
A few days ago, Rs 4,000- Rs 5,000 per passenger was being charged for the test, but apart from the test, it also included waiting in the lounge, food expenses, etc. However, in the face of anger from commuters, the system has been cancelled and a maximum fee of Rs 500 has now been set for tests alone.
A private company called 'Genestrings' has been entrusted with the responsibility of conducting the test at Delhi international airport for a fee of Rs 500 per passenger.
After booking the test, foreign passengers will have to give swabs from their throats and tongues to the nurses at one of the row booths next door. then there is no need to wait at the airport if they seal the sample given on the receipt.
The whole process doesn't take more than 10-12 minutes to complete, because there is very little movement of international passengers now. and each company has hired a large number of employees for the covid test.
Within five to eight hours of giving samples, foreign tourists are getting their test reports on their mobile phones. If positive, they only have to be in institutional quarantine, otherwise their home isolation or self isolation is enough in their system.
Under the air bubble system that started last Sunday, two state airlines of India and Bangladesh- Air India and Biman Bangladesh- have resumed flights. Apart from this, Spicejet, Indigo in india and US Bangla Airlines of Bangladesh are also running flights.
Those arriving in India from Bangladesh on any of these airlines have no reason to worry unnecessarily for fear of harassment. Indian officials are assuring that all measures have been taken to ensure that foreign passengers do not suffer due to tests.