Travel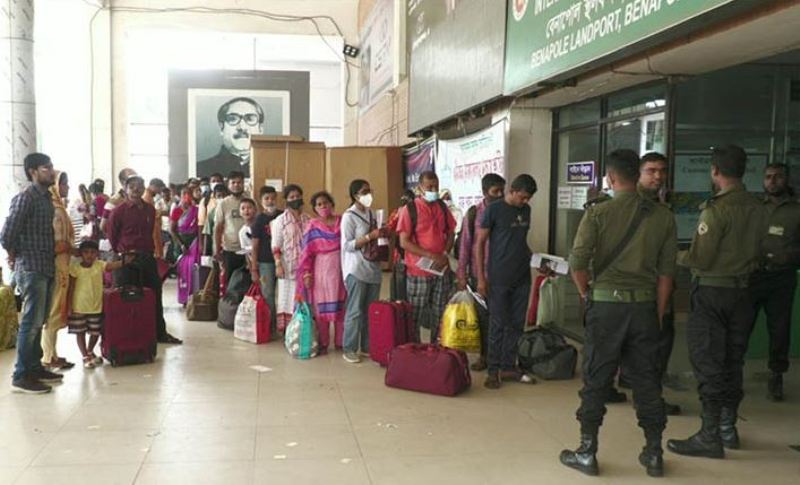 Collected
Two and a half lakh Bangladeshis travelled to India in one year
Dhaka, November 16: India is a popular destination for Bangladeshi tourists for various reasons including medical, travel and vacation. And because of this, the number of Bangladeshis traveling to India is always high. 2021 was no exception. About two and a half lakh Bangladeshis went to India that year despite the Corona epidemic and various related restrictions. India's Ministry of Home Affairs has brought this information forward, Indian news agency PTI said in a report on Wednesday (November 16).
Quoting Indian officials, the report said that more than 1.5 million foreign nationals visited India in 2021. Among them, the largest number of American citizens have visited India, their number is 4.29 lakh, while Bangladesh is in the second position with 2.40 lakh. However, Indian officials say that during the year of widespread transmission of the Covid-19 virus, there were additional restrictions on travel to India from abroad as well as visa issuance.
An official of India's Ministry of Home Affairs said that 74.39 percent of the 1.5 million plus tourists who traveled to India in 2021 came from 10 countries. Around 25.61 percent tourists travel to the country from the rest of the world.
According to PTI, a total of 15,24,469 foreign nationals visited India from January 1 to December 31, 2021.
The report said that 4,29,860 American citizens traveled from the United States to India in 2021.
A total of 2,40,554 Bangladeshis travelled from Bangladesh to India in 2021.
It said 1,64,143 people from UK, 80,437 people from Canada and 52,544 people from Nepal visited India.