Travel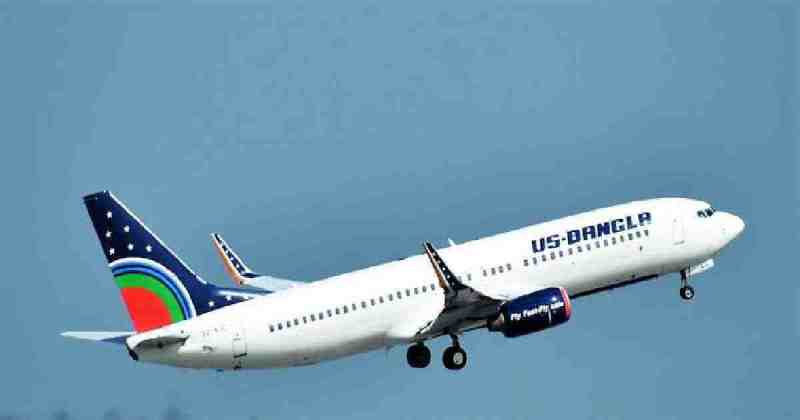 File Picture
US-Bangla flights to travel to Chennai, Kolkata from October 28
Dhaka, October 22: US-Bangla Airlines will start flights from Dhaka and Chittagong to Chennai and from Dhaka to Kolkata from 28 October.
In a press release on Thursday (October 22), the airline said the flights would leave Dhaka for Kolkata at 9.45 am six days a week except Monday and land in Kolkata at 10.15 am local time.
Besides, it will leave Kolkata at 11 am local time and land at Hazrat Shahjalal International Airport in Dhaka at 12:30 pm.
According to sources, the US-Bangla Airlines flight will leave Dhaka for Chennai at 10.30 am every Monday, Wednesday, Friday and Saturday and will land at Chennai at 12.40 pm local time.
It will leave Chennai for Dhaka at 1.30 pm on the same day and land in Dhaka at 4.40 pm.
Besides, US-Bangla Airlines will operate flights from Dhaka to Chittagong via Chennai and from Chennai to Chittagong every Tuesday, Thursday and Sunday.
It will leave Dhaka at 9 am and from Chittagong at 10:30 am and reach Chennai at 1:30 pm and reach Chittagong at 4:40 pm and reach Dhaka at 6:15 pm.
The 164-seat Boeing 737-800 aircraft will operate flights to Chennai and Kolkata.
It is to be noted that through air bubble management, India had proposed to resume air communication which was suspended due to Covid-19.
Flights are being launched under the Air Bubble Agreement to re-establish communication between the two countries.
Passengers can go to India for medical and business purposes.