Travel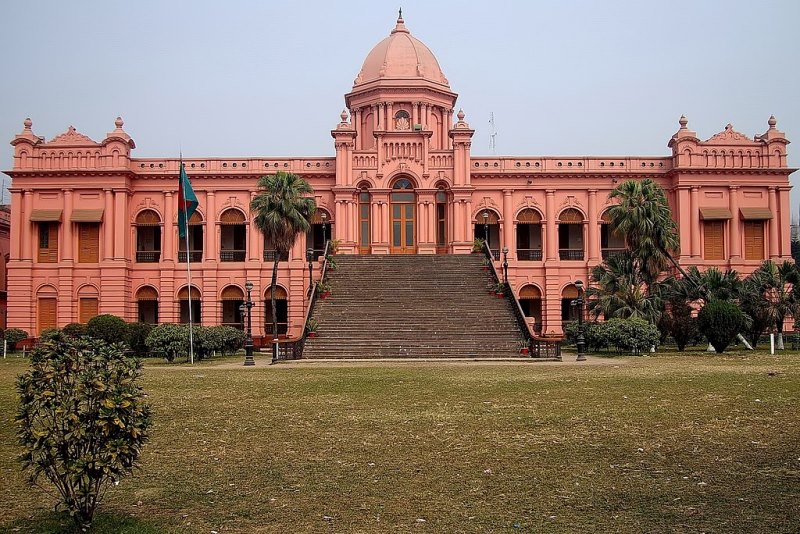 Mahbub Hossain Shaheed (mahosha)/Wikipedia
Visitors express anger as Ahsan Manzil remains closed
Dhaka, February 22: In the current Corona situation, almost everything in the country is now fairly normal. The lockdown has been lifted from the sights. However, the historic Ahsan Manzil on the banks of the Buriganga in the capital has not been opened yet. This place of interest has been closed for 9 months due to the coronavirus pandemic. Every day from morning till evening about 100 tourists come to Ahsan Manzil and return.
Visitors from far and wide are gathering in front of the main gate of Ahsan Manzil. Everyone is going back disappointed as the ticket counter is closed.
Shahid Uddin, who came to see Ahsan Manzil with his two children from Uttara in the capital, said, "I have brought children from far away. Today is a holiday, I think I will enjoy this historic place with my family. But I was very disappointed to come here. As soon as I saw that the gate was closed, I could not find anyone in charge of the manzil."
Selim, a student of the Department of Archeology at Jahangirnagar University, has come to collect information on class assignments. But he was disappointed. "I came from Savar after a lot of traffic jams," he said angrily. "Although all the sights in Corona are open, this historic installation like Ahsan Manzil is still closed. Let's open these places of interest quickly."
Shariful Islam, in-charge of Ahsan Manzil, said, "Ahsan Manzil is now closed due to corona. Numerous visitors are coming every day. But we have nothing to do. We cannot open it without the direction of the government or the administration."