Travel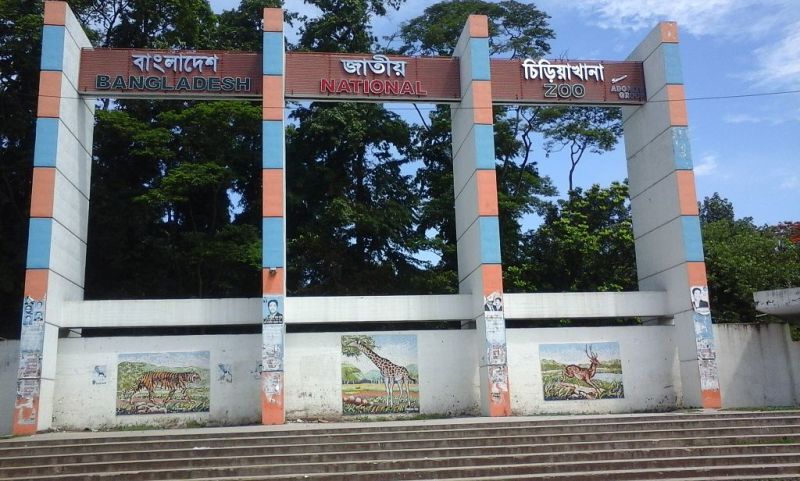 Niriho khoka/Wikipedia
Visitors satisfied with hawker-free, clean zoo
Dhaka, January 15: The National Zoo reopened on November 1, 2020 following a government directive, after remaining closed for seven months due to the coronavirus pandemic. Then almost every day there was a crowd of visitors at the zoo. The crowds increase even more during the weekly holidays. Visitors are satisfied with a hawker-free and clean zoo on Friday (January 15). They say the zoo is safer now than ever before.
Zoo curator Abdul Latif said, "We have done all the renovations in the zoo before November." I am trying to keep the zoo hawker free and clean.
Although the zoo was open from 9 am to 3 pm in a limited range at the beginning of November last year, the zoo has been opening since December at 10 am and closing at 5 pm. Besides, the zoo is closed every Sunday.
Visitors are coming not only from Dhaka but also from far and wide to visit the zoo. Monkeys, deer, giraffes, bears, tigers, emu bird cages crowd more visitors. Visitors are asked not to bring food from outside, not to disturb the animals, not to crowd in one place and to keep the zoo clean, but many do not comply.
Although hawkers are not seen inside the zoo, many people are entering by buying water, nuts, pickles and chips from them. Food scraps, plastic packets are thrown everywhere. Monkeys, ostriches and other cages have been seen feeding visitors.
According to the Citizen's Charter, the 186.63-acre zoo is home to about 3,000 animals. There are 18 species of herbivores, 11 species of carnivores, 25 species of small mammals and reptiles, 58 species of birds and 26 species of aquarium fish.
When corona patients were identified in the country on March 8 last year, the zoo was declared closed indefinitely from March 26. And it was opened on November 1. During these seven months the animals were free from the annoyance of the visitors. In seven months, 115 new animals have been born at the zoo, according to zoo authorities.
New born animals include Chitra deer, bear, giraffe, impala, common eel, hippopotamus, peacock, carcass etc. And last year a total of 128 animals were born in the zoo.