Travel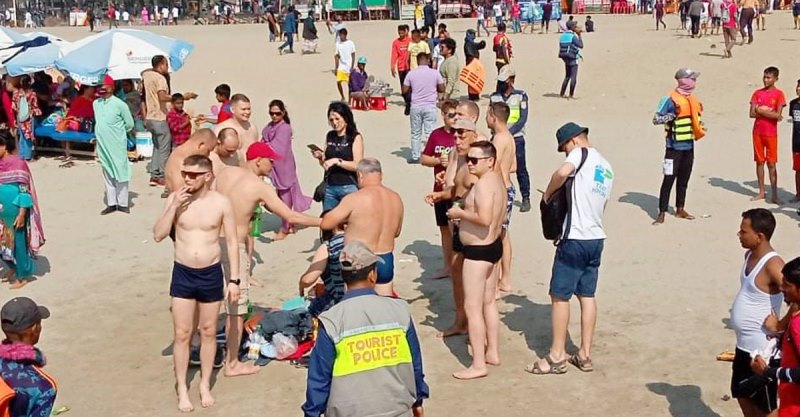 Photo: Collected
World Tourism Day today : Ban on foreign tourists is lifted
Own Correspondent, Dhaka, Sept 27: Today is World Tourism Day. Like other countries in the world, the day is being celebrated today (Tuesday, September 27) through various programmes in Bangladesh.
Meanwhile, State Minister for Civil Aviation and Tourism Mahbub Ali said that the restrictions on foreign tourists coming to Bangladesh have been lifted. He said that visas to foreigners in Bangladesh were stopped for more than two years due to the corona pandemic. That restriction was lifted on Monday.
He gave this information at a press conference at Agargaon Tourism Building in the capital on Monday (September 26) afternoon. The press conference was organized on the occasion of various programmes of Bangladesh Tourism Corporation on the occasion of World Tourism Day.
Minister of State for Tourism Mahbub Ali said, "After the meeting of the National Technical Advisory Committee on Corona, this restriction has been lifted for foreigners. Under the dynamic leadership of Prime Minister Sheikh Hasina, the present government is working sincerely for the development of the tourism industry. The current government has taken various steps to overcome the damage caused by the Covid-19 pandemic in the tourism industry and to ensure sustainable tourism development."
He said that the Bangladesh Tourism Board has already taken a 'Tourism Recovery Plan' under the guidance and supervision of the Ministry of Civil Aviation and Tourism in order to face the challenges of the tourism industry of Bangladesh due to the impact of Corona, find ways to overcome the crisis and gain advantages in the competitive tourism market in the future. 20 guidelines have been prepared to implement the activities mentioned in this plan and are working accordingly. As a result, the businesses associated with the tourism industry are already turning around. The country's domestic tourism industry is gaining momentum.
Various organizations including Bangladesh Tourism Corporation and Bangladesh Tourism Board have organized various programs on the occasion of the day. This year the theme of the day is 'New ideas in tourism'. The aim of the day is to spread the social, cultural, political, and economic benefits of tourism globally, including increasing public awareness about the role of tourism.
President Md. Abdul Hamid and Prime Minister Sheikh Hasina gave separate messages on the occasion of the day.