World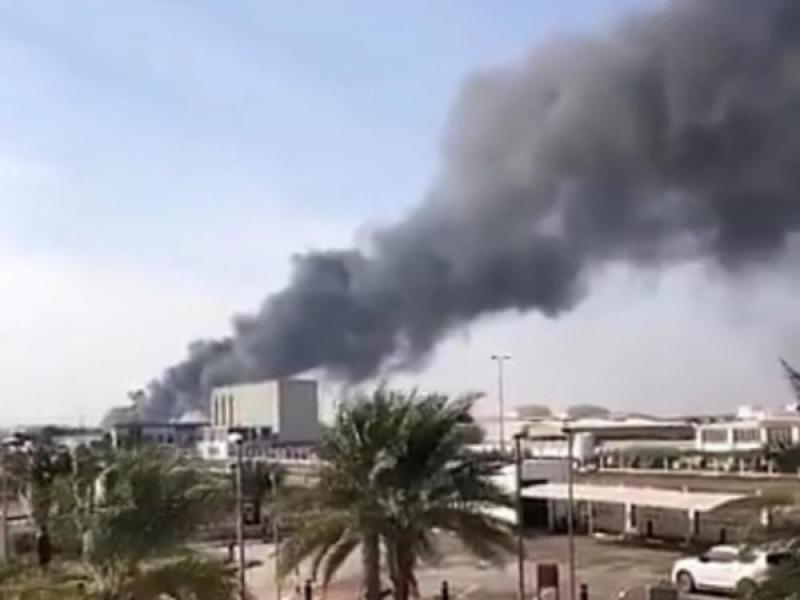 Screengrab from video
'Suspected' drone attack in Abu Dhabi kills 3, injures 6, Yemen's Iran-backed Houthis claim responsibility
Abu Dhabi, January 18: Yemen's Iran-aligned Houthis on Monday claimed responsibility for a 'suspected' drone attack in Abu Dhabi in the United Arab Emirates (UAE) that sparked an explosion in three oil tankers and a fire near Abu Dhabi international airport, leaving at least three people killed and six others wounded.
Hours ago, a 'possible' drone strike sparked an explosion that struck three oil tankers in Abu Dhabi and another fire at an extension of Abu Dhabi International Airport.
Local police said three people, including two Indians and one Pakistani nationals, have been killed in the attack while six others were wounded.
When the Yemeni Houthis claimed responsibility for the assault, Abu Dhabi police said the exact cause behind the tanker explosion and fire was under investigation.
Abu Dhabi police, without sharing further details, claimed there was no significant damage from the incidents.
Local police said preliminary investigations indicated that small flying objects, possibly belonging to drones, had been detected which fell in the two areas and may have caused the explosion and fire.
Describing the airport fire as 'minor', Abu Dhabi police said it took place at an extension of the international airport that is still under construction.
The airport authority and Etihad Airways, which uses Abu Dhabi International Airport as its operational base, did not immediately respond to requests for comment.
However, a series of flights reportedly got delayed Monday morning following the incident.
Meanwhile, the other blast struck three petroleum transport tankers near a storage facility for the Abu Dhabi National Oil Company in the Musaffah neighborhood, located 22 kilometres (13 miles) from the Abu Dhabi city centre.
Hours after the incidents, Houthi military spokesman Yahia Sarei said the group launched a drone attack deep in the UAE, without providing further details, and saying a statement would be released soon.
The Houthis claimed several attacks earlier which the UAE authorities had later denied took place.

Iran is widely accused of backing Houthis, a Zaydi Shiite movement fight against a Saudi-led coalition of Gulf States fighting to maintain government control of Yemen.