World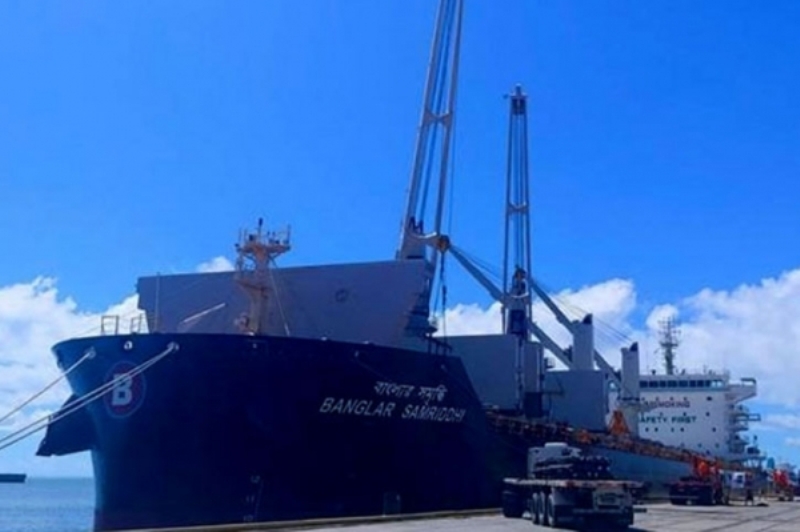 Photo: Collected
1 killed in rocket attack on Bangladeshi ship in Ukraine
Odesa, Ukraine, March 3: Bangladeshi ship 'MV Banglar Samriddhi', stranded at the Ukrainian port of Olvia, has come under a rocket attack. Some sailors on board confirmed that the incident took place on Wednesday (March 2) night Bangladesh time. One of the ship's engineers was killed in the incident.
Sajid Hussain, Commandant of Bangladesh Marine Academy, said in a Facebook status that the rocket attack on 'MV Banglar Samriddhi' ship took place at 9.25 pm Bangladesh time on Wednesday. The sailors immediately put out the fire together. The third engineer of the ship, Md. Hadisur Rahman, lost his life in the attack.
According to BSC, the ship reached the Ukrainian port of Olvia to load goods on Feb 22, before the Russian invasion began. It got stranded due to the war, and, since then, the ship with 29 sailors on board has been stationed at the port. The Chinese-made ship 'MV Banglar Samriddhi' was added to the BSC fleet on October 10, 2018.
Russia launched a full-scale invasion of Ukraine on February 24. Fighting has been going on between the two sides for several days. Meanwhile, the Russian and Ukrainian delegations held talks for negotiations on the Polish-Belarusian border. However, both sides have agreed to sit for the second round of meeting, which is scheduled to be held today (Thursday, Mar 3), as no solution was reached after the first round.