World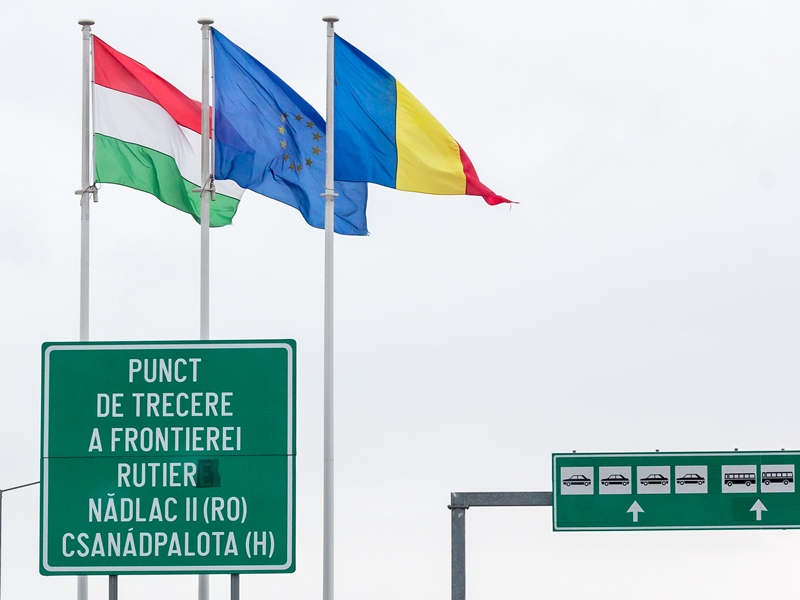 File photo/Wikimedia Commons/Raimond Spekking
16 Bangladeshis detained in Romania while trying to cross border by hiding in a car
Bucharest, Sept 2: Sixteen Bangladeshi migrants have been detained by the Romanian border police from Arad County in western Romania. Authorities said they tried to cross the border illegally into Hungary.
In a press release last Thursday, the Romanian Border Police said they found 16 Bangladeshis hiding in a car at the Nadlak border crossing point in Arad County on Wednesday midnight. It is said that in the middle of the night, a Romanian citizen arrived at the Nadlak border point to complete administrative procedures to cross the border with a car. He mentioned in the documents presented that he was transporting goods in cardboard boxes on the Romania-Italy route.
But as the driver's past record seemed suspicious, the police decided to check the goods of the vehicle without allowing it to cross the border. And that's when 16 Bangladeshi immigrants were found hiding in a cardboard box. After being detained, the migrants were taken to the Border Police Sector Headquarters for questioning. After interrogation, the police said that the detained immigrants are between 21 and 40 years old. They all came to Romania with valid work permit visas.
Romanian border police are investigating the driver of the car for migrant smuggling based on the information provided by the migrants.
Besides, legal investigation has been started against these Bangladeshis who tried to cross the border illegally. Such offenses usually result in deportation and banning of migrants from Romania.
Earlier, the information and public relations office of the Romanian General Inspectorate for Immigration said that in July of this year, the Romanian immigration police sent back about 200 illegal migrants to their respective countries. Fifty-one of them are Bangladeshis.