World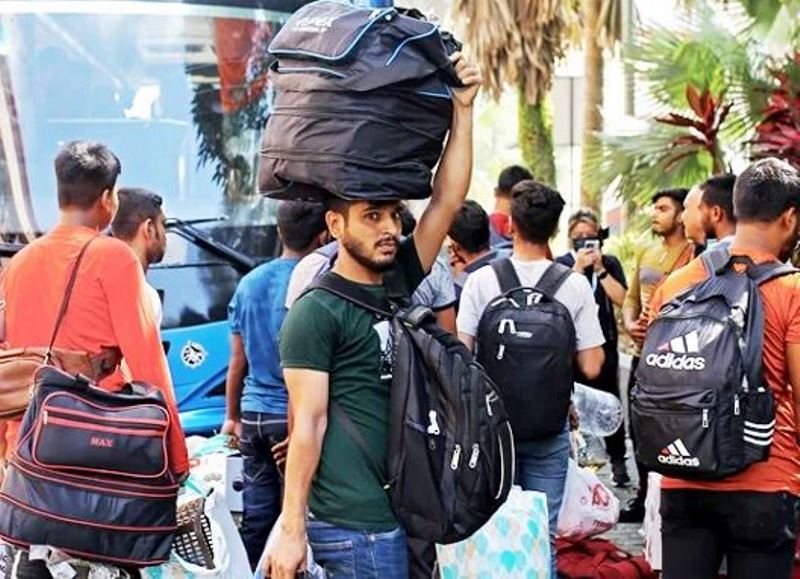 Photo: Collected
226 Bangladeshi and Nepali workers rescued in Malaysia
Kuala Lumpur, April 11:The Malaysian labour department rescued 226 Bangladeshi and Nepali workers from a transit home in the country. Those labourers were rescued from Bandar Baru Nilai in Selangor state on Monday.
It was not mentioned how many of the 226 rescued are Bangladeshis. However, it is believed that there are more than 150 Bangladeshis. Rescued workers are between 20 and 40 years old.
After the rescue, the country's Human Resources Minister V Sivakumar said these workers were brought to Malaysia for three cleaning companies and a manufacturing company. They have been kept temporarily in a transit home for 40 days. Some of the workers have yet to find the promised work.
He said that the workers were kept in a dirty environment in the transit home which was very depressing. They are placed in a convenient place to ensure their safety. New employers will be found for them.
V Sivakumar also said that companies must ensure employment opportunities for foreign workers before bringing them to the country. Four cases have been filed against the four companies involved.
In this regard, the Minister (Labour) of Bangladesh High Commission in Malaysia, Najmuch Sadat Salim, said that the accommodation and jobs of the rescued Bangladeshi workers will be ensured. They are being looked after by the Ministry of Human Resources of the country. The High Commission also continued to communicate with the workers.