World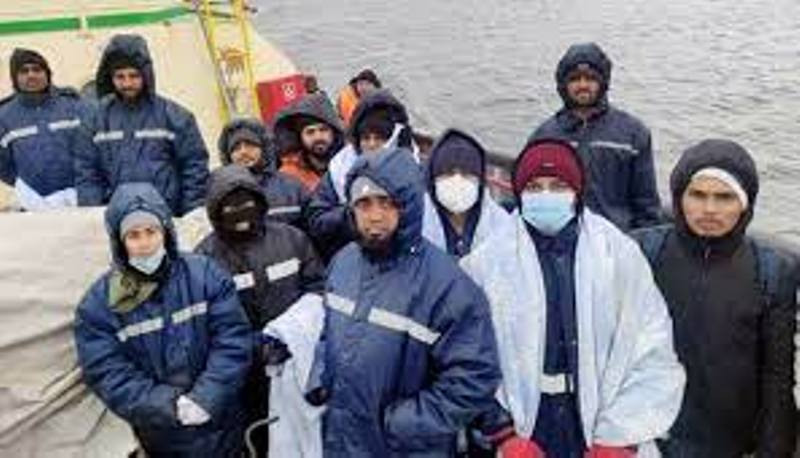 Image from the Facebook profile of Minister of State for Foreign Affairs
28 Bangladeshi sailors safely evacuated from a ship stranded in Ukraine
Odesa, Ukraine, March 4: Twenty-eight sailors of Bangladeshi ship 'MV Banglar Samrudhi', which has been stranded at the Ukrainian port of Olvia due to the ongoing Russian invasion, have been shifted to a safe place.
They were evacuated from the ship at 8 pm Bangladesh time on Thursday (March 3). General Manager of Bangladesh Shipping Corporation (BSC), Captain Md. Mujibur Rahman, said this. He said the 28 sailors are now being taken to a safe place (bunker).
BSC Deputy General Manager (Ship Personnel) Capt. Amir Md. Abu Sufian said the ship has been declared abandoned. Sailors were taken to the jetty with the help of tugboats.
Earlier, an attack on the MV Banglar Samriddhi took place on Wednesday (March 2) at around 9:30 pm Bangladesh time. The fire was immediately put out by the sailors. The third engineer of the ship, Md. Hadisur Rahman Arif (29), died in the incident.
Hadisur was from Kadamtala Bazar area of ​​Hosnabad union in Betagi upazila of Barguna. He was the eldest son of Md. Abdur Razzak (retired teacher) and Amena Begum. However, 28 other sailors of the ship remained unharmed. Returning from the brink of death, the sailors sent video messages to their loved ones, longing for survival. In these videos, tearful voices call on the government to take appropriate steps to rescue them.
According to BSC, the ship reached the Ukrainian port of Olvia to load goods on Feb 22, before the Russian invasion began. The ship with 29 sailors on board had got stranded due to the war. The Chinese-made ship 'MV Banglar Samriddhi' was added to the BSC fleet on October 10, 2018.
Fighting between Russia and Ukraine has been intensifying since Moscow launched a full-scale invasion of Ukraine on February 24.