World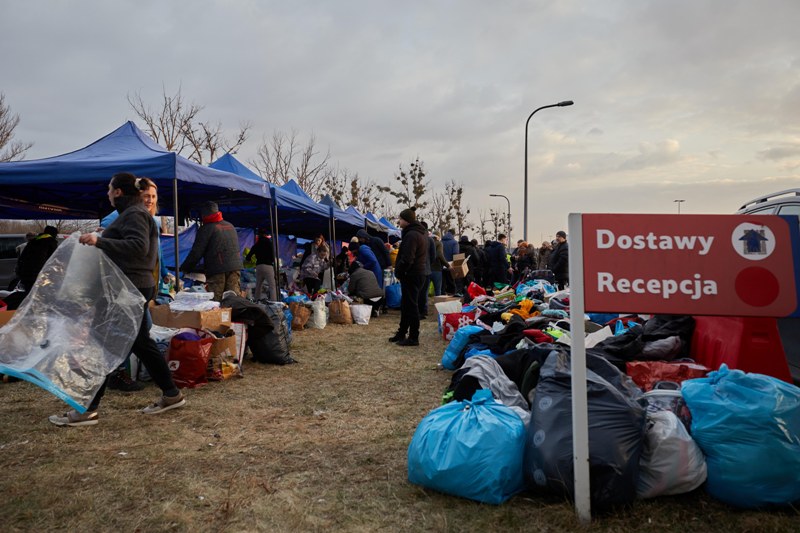 Photo: UNI
428 Bangladeshis leave Ukraine
Own Correspondent, Dhaka, February 28: Amid the ongoing Russian invasion, 428 Bangladeshis have crossed the border from Ukraine. Of them, 400 are in Poland, 15 in Hungary and three in Romania.
The Foreign Ministry said in a statement on Sunday, citing Bangladesh embassies in Poland, Austria and Romania.
So far, about 400 Bangladeshis have safely crossed the Ukrainian border into Poland, the statement said. Among them, 46 Bangladeshis are in the temporary shelter of Bangladesh Embassy in Warsaw. The embassy is also working through the International Committee of the Red Cross (ICRC) to rescue 28 expatriates in Ukraine and to remove Bangladeshis detained in the country's jails.
About 15 Bangladeshi students have already arrived in Hungary. They are now being looked after by the Vienna embassy. This number may increase further in a few days. They are also willing to return to Bangladesh now.
Besides, three Bangladeshis have entered Romania so far. They are now being looked after by the Bangladesh Embassy in Bucharest. Soon seven more Bangladeshis will enter Romania. The Bangladesh government is also working to repatriate them, the Foreign Ministry said in a statement.
State Minister for Foreign Affairs Shahriar Alam has suggested the Bangladeshi nationals stranded in Ukraine to contact Anirban Niyogi, an official at the Bangladesh embassy in Warsaw.
Russian President Vladimir Putin has recognized two regions controlled by pro-Russian separatists as independent states, following a recent order to send troops to eastern Ukraine. In a televised speech last Monday (February 21) local time, Putin declared Ukraine an integral part of Russia's history. He said eastern Ukraine was once Russian territory. Russia's full-scale invasion of Ukraine began shortly after Putin's announcement.