World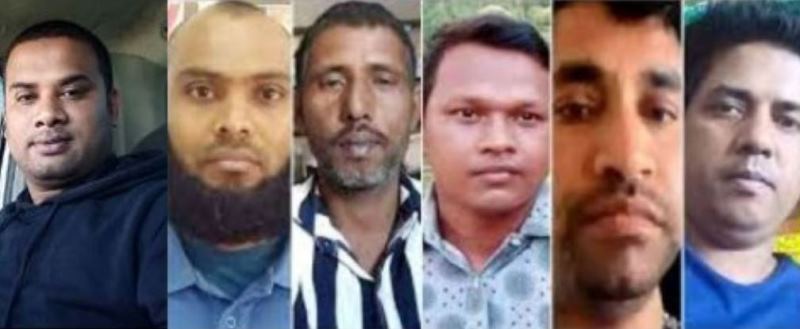 Photo: Collected
6 Bangladeshis killed in South Africa in 20 days
Johannesburg, July 12: In separate incidents in South Africa's Johannesburg, Free-State, Eastern Cape and Cape Town provinces, six Bangladeshis have been killed in the last twenty days. Among them, two Bangladeshis were killed on Monday and Tuesday of this week (July 10 and 11). In addition, four expatriates were killed in the country in the last week of June.
On Tuesday morning, a group of gunmen attacked the business of Bangladeshi Nazmul Hossain in the Leiden Delph area of Cape Town. At that time, the gunmen fled after confirming the death of Nazmul Hossain. Nazmul's country house is said to be in Dudhmukha area of Daganbhuanya upazila of Feni district.
Earlier on July 10, a Bangladeshi named Shamim was shot dead by robbers in the pastoral area of Johannesburg. The expatriates said that Shamim was shot dead after not getting the demanded contribution. Shamim died on the spot after being shot in the head. Shamim's country house is in Shibchar upazila of Madaripur.
In the last week of last month, on June 26, a Bangladeshi named Reagan Islam was shot dead in Busabello, Free State Province. Eyewitnesses said that the terrorists who were riding camels fired randomly and confirmed the death of Reagan. Reagan is believed to have been a victim of target killing.
On the other hand, on June 25 (at 7:30 p.m.), a group of robbers entered a shop in Stakesprit town of Northern Cape Province in the Eastern Cape province and shot Bangladeshi businessman Abdul Matin and left with cash and valuables. Matin's home is in Sirajganj district. He had been doing business in that area for a long time.
A day earlier, on the evening of June 24, a Bangladeshi man named Maksudur Rahman Mohsin was shot and killed while trying to stop a robbery at a Bangladeshi-owned shop in Braamfontein, Johannesburg. Mohsin's home is in Daudkandi Upazila of Comilla. The same evening, Mohammad Haroon, a well-known face of the elderly Bangladeshi community in Suweto, Johannesburg, was shot dead by a robber in his shop. Harun's house is Basurhat in Noakhali.
Anis Rahman, advisor of the South African branch of the Awami League and the acting president of the community organization, said that the expatriates should move carefully. Now it is very difficult. We are assisting the consumers as much as possible to repatriate the body and prosecute the case.
Recently, Bangladeshi people living in South Africa are panicking due to the increase in the number of Bangladeshi murders.