World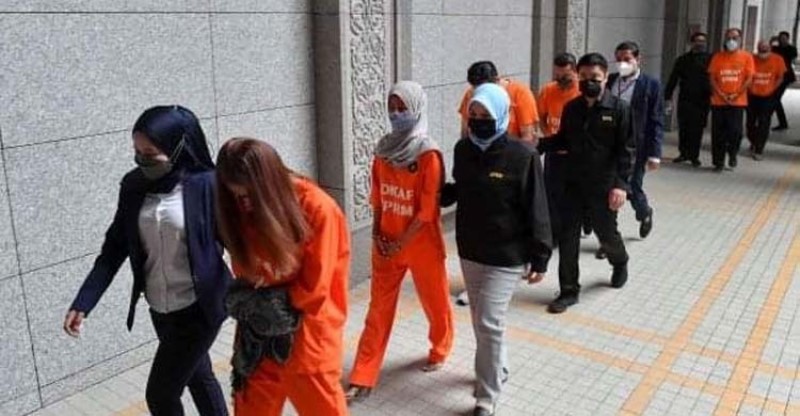 Photo: Collected
8 arrested in Malaysia for accepting bribes in hiring Bangladeshi workers
Kuala Lumpur, August 5: The Malaysian Anti-Corruption Commission (MACC) has arrested a total of 8 officials including the Chief Executive Officer (CEO) of Bestinet, an IT company that provides services to the Malaysian government for the recruitment of Bangladeshi and Nepalese workers, on charges of accepting bribes, Malaysian newspaper The Star reported on Thursday.
They were arrested on Wednesday (August 3) on charges of accepting bribes to assist employers or agents in obtaining quotas for foreign workers, reports said. Five men and three women were arrested. It has been alleged that they have taken between 17,000-32,000 Bangladeshi taka for each worker.
The report also said that from last May to July 29, Bestinet processed a total of 3 lakh 45 thousand 861 applications. The MACC also arrested Dato Mohammad Amin, a Malaysian of Bangladeshi origin who is known to be the mastermind behind the recruiting agents.
Reportedly, Bestinet maintains a management system known as Foreign Workers Centralized Management System (FWCMS). This system was also used to recruit Bangladeshi workers from 2016 to 2018. But the Malaysian government suspended this recruitment on the allegation of taking up to Tk 4 lakh from each worker for this work.
At that time, the Malaysian government allowed a syndicate of 10 recruiting agencies to recruit workers from Bangladesh. Although the governments of the two countries work to recruit Bangladeshi workers in Malaysia, there are allegations of syndication of 25 recruiting agencies proposed by the Malaysian government.