World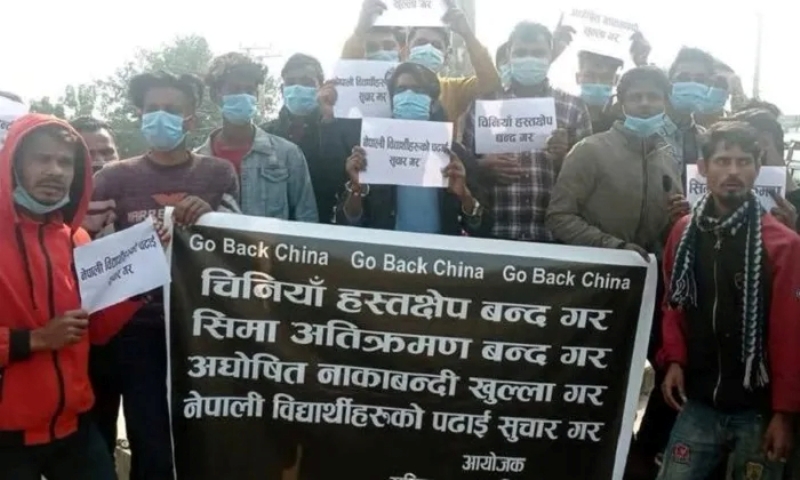 Collected
Anger grows in Nepal over China's interference
Kathmandu/Beijing, April 17: China's interference in Nepal's internal affairs to influence the country's domestic politics and economy has been growing steadily over time. However, it is also true that the people of Nepal have held numerous anti-China protests.
According to reports, Nepalese people's sentiments over China have been further stirred by the occupation of Nepal's territory at various places along the border. The magnitude and intensity of China's interference in Nepal's internal affairs has thus intensified in the last few years. As a result, China has done a pushback.
In January 2022, Nepal's Rashtriya Ekta Abhiyan held protests against China in Viratnagar, Morang and Janakpur. In addition, the country's civil society has been protesting excessive Chinese interference in Nepal's internal affairs and the occupation of Nepali territory in various places.
The members marched from Mahendra Chowk to Bhatta Chowk in Viratnagar and raised slogans against Chinese 'expansion' and unwanted interference in Nepal's top political circles.
During the protests, many protesters burned the effigy and images of Chinese president Xi Jinping. Earlier the Rashtriya Ekta Abhiyan staged a similar protest and burned the image of the Chinese ambassador to nepal, Hou Yanqi.
Protesters chanted "Go Back China".