World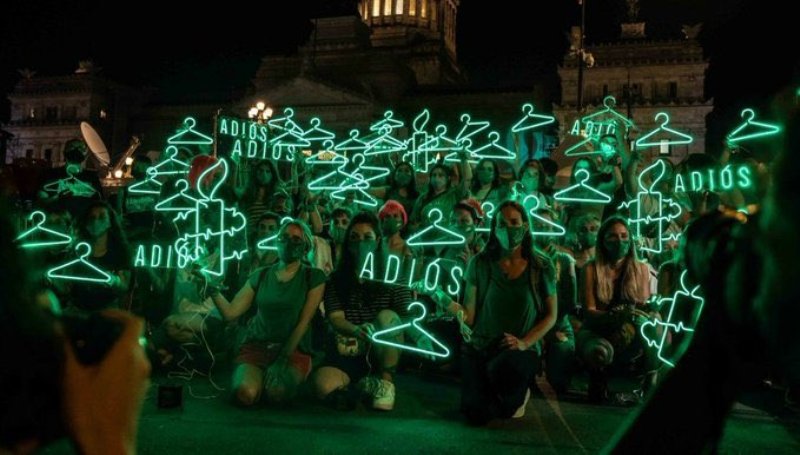 twitter.com/deadpoetssciety
Argentina legalises abortion, becomes first major Latin American country to do so
Dhaka, December 30: Millions of women in Argentina will be able to opt for abortion legally, after the Catholic-majority country approved a bill to legalise it on Wednesday.
The country's senate passed the bill following a vote in which the pro-abortion supporters won 38-29.
The law received support from President Alberto Fernández.
"The proposed law will legalize abortion in all cases up to 14 weeks of pregnancy. Abortion in Argentina, South America's third-most populous country, is currently only permitted when a pregnancy results from rape or endangers the life or health of the woman," said a CNN report.
However, abortion done while disregarding the aforementioned condition is punishable by up to 15 years in jail.
While rejoicing at the outcome, activists hoped that the result in Argentina will inspire other Catholic-majority countries in the continent to change their existing laws pertaining to abortion.
Argentina had debated abortion rights in the past also. In 2018, while the lower house okayed abortion, it was defeated in the senate.
However, in the recent months, it received a huge boost as President Alberto Fernández- who came into power a year ago- threw his weight behind it.
Reiterating his support towards the issue, part of Fernández's tweet in Spanish read: "Safe, legal and free abortion is law...Today we are a better society that expands rights to women and guarantees public health."