World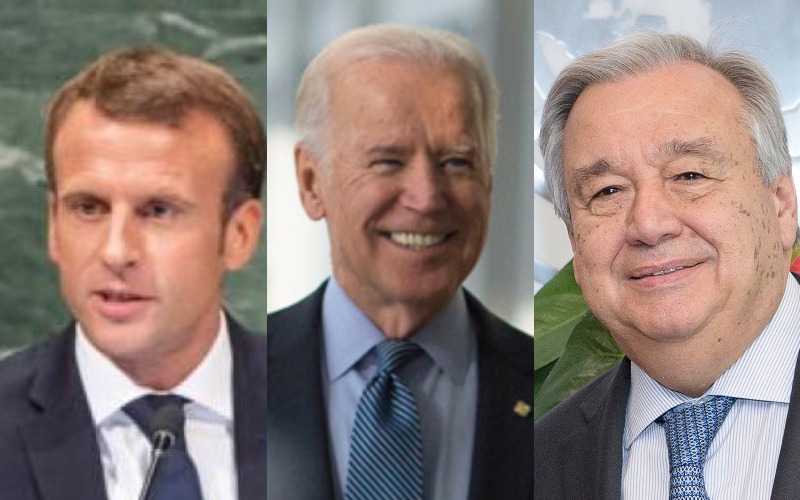 As Bangladesh turns 50, world leaders hail its success story
Bangladesh deserves admiration for the progress made in economic and human development, are the words of French President Emmanuel Macron when joined many world leaders wishing South Asia's youngest country on its 50th anniversary.
From American President Joe Biden to the UN secretary general Antonio Guterres, wishes poured in from all big leaders of the world, hailing the remarkable development journey of the country once considered as a "bottomless basket".
"Your country has asserted itself as a responsible power: it is the main provider of troops for the peacekeeping operations in the world; it defends multilateralism and the norms of international law," French President Macron said in his letter to Bangladesh President Abdul Hamid. He also lauded the country for providing refuge to 1 million Rohingya.
UN chief Guterres said, "The people (of Bangladesh) have made tremendous strides over the past five decades, particularly on issues of social development and disaster preparedness." He also mentioned the "important role" being played by Bangladesh in UN peacekeeping missions.
Biden in his message reflected on the shared interests of the countries for protecting human rights, democracy, and economic development. Russian President Putin said the constructive engagement between the nations would enhance bilateral cooperation in various fields.
"The bond between us is incarnated by the 600,000-strong British-Bangladeshis who contribute so much to the United Kingdom every day," UK Prime Minister Boris Johnson said in a video message.
"I think particularly of the fantastic doctors and nurses in our National Health Service, many of whom are helping to treat and vaccinate our people in our battle against Covid-19," he added.
Other leaders of Pakistan, Sweden, Turkey also sent their wishes on the occasion.