World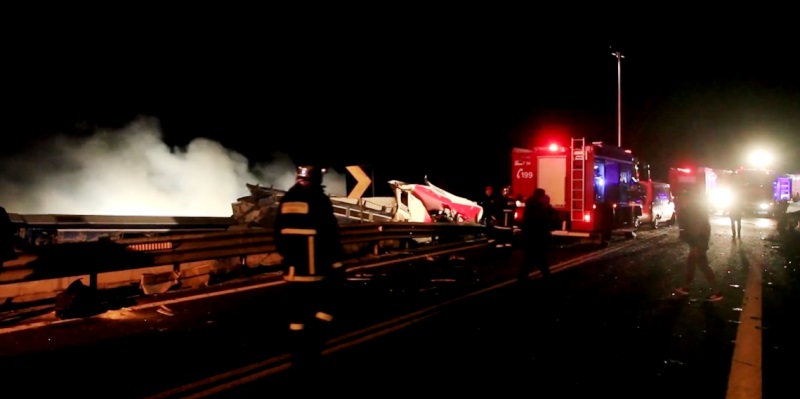 Photo: Screengrab
At least 36 killed, dozens injured as two trains collide in Greece
Athens, March 1: At least 36 people were killed as two trains collided head-on in northern Greece on Tuesday as rescuers tried to search for survivors, media reports said.
According to reports, more than 85 people were injured when a passenger train carrying more than 350 passengers collided with a freight train on Tuesday evening, shortly before midnight, in Tempi, central Greece, near the city of Larissa, the Greek Fire Service was quoted as saying by CNN.
"We just heard a bang… the (train) car started spinning, before ending up sideways when we managed to exit," a passenger of the train told Greek public broadcaster ERT.
"It was 10 nightmarish seconds with fire, you couldn't see much from the smoke," said another passenger.
Greek Fire Service spokesman Vassilis Varthakogiannis was quoted as saying in a televised briefing that at least 150 firefighters with 17 vehicles and 40 ambulances are involved in the rescue operation.
International news agency Reuters reported quoting ERT that about 250 passengers out of a total of 350 were evacuated safely to Thessaloniki on buses.
The exact cause of the tragedy is still not known.