World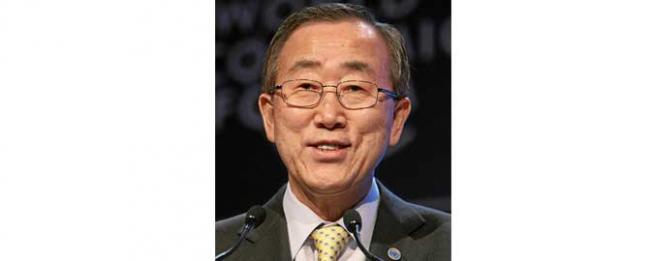 Ban appoints new military chief of MINUSMA
New York, June 18: United Nations Secretary-General Ban Ki-moon Monday announced the appointment of Major General Jean Bosco Kazura as Force Commander for the United Nations Multidimensional Integrated Stabilization Mission in Mali (MINUSMA).
Major General Kazura, of Rwanda, is to assume command on 1 July, when, in accordance with UN Security Council resolution 2100 (2013), and subject to review by the Council, the transfer of authority is to take place from the African-led International Support Mission in Mali (AFISMA) to the UN multidimensional mission.

Kazura has over 24 years of national and international military experience, as well as command and staff experience. Until this most recent appointment, he was the Commandant of the Rwandan Defence Forces Combat Training Centre, an appointment he took up in December 2011.

From October 2010, Kazura served as Principal Staff Officer (J3) in the Rwandan Defence Force Headquarters in Kigali. He previously held brigade and division-level commands (1998-2003), following which he served as the Deputy Force Commander and Chief Military Observer of the African Union Mission in Sudan.

Kazura has also held staff positions at formation-level headquarters, and also served as Senior Military and Security Adviser to President Paul Kagame of Rwanda (2009-2010).

In April, the Security Council approved the 12,600-strong MINUSMA to take over from the African-led mission in Mali, authorizing the blue helmets "to use all necessary means" to carry out security-related stabilization tasks, protect civilians, UN staff and cultural artefacts, and create the conditions for the provision of humanitarian aid.

MINUSMA's core task is to support the political process in Mali, in close coordination with the African Union and the Economic Community of West African States (ECOWAS).