World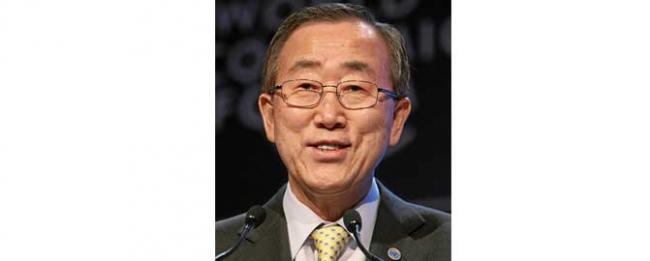 Ban appoints new UN information technology chief
New York, May 10: United Nations Secretary-General Ban Ki-moon has appointed Atefeh Riazi of the United States as the new Chief Information Technology Officer for the United Nations, with the responsibility for all substantive and operational needs of the world body relating to information and communications technology (ICT).
She will replace Choi Soon-hong of the Republic of Korea, who has headed the Office of Information and Communications Technology (OICT) within the Department of Management since 2007.

"Riazi brings with her wide-ranging experience in the public and private sector, focusing on leading complex organizational change involving large departments in challenging environments to deliver vital business transformation through the use of innovation and technology," stated the announcement of her appointment.

Since 2009, Riazi has served as the Chief Information Officer of New York City Housing Authority (NYCHA) with oversight responsibilities for design and deployment of smart building technologies and cost containment practices. She also served as the Acting General Manager with responsibility for all operations.

Prior to joining NYCHA, she was the global Chief Information Officer and Senior Partner of Ogilvy and Mather overseeing technology, applications, networks and data centres.

She began her career with the Metropolitan Transit Authority of New York City, where she held various progressively responsible positions over the course of 16 years, and was appointed as the Chief Information Officer with responsibilities for implementing the Metro Card in New York City.

OICT provides services to meet the overall ICT needs of UN Headquarters and, in cooperation with the Department of Peacekeeping Operations, for lease lines and satellite communications to overseas duty stations.