World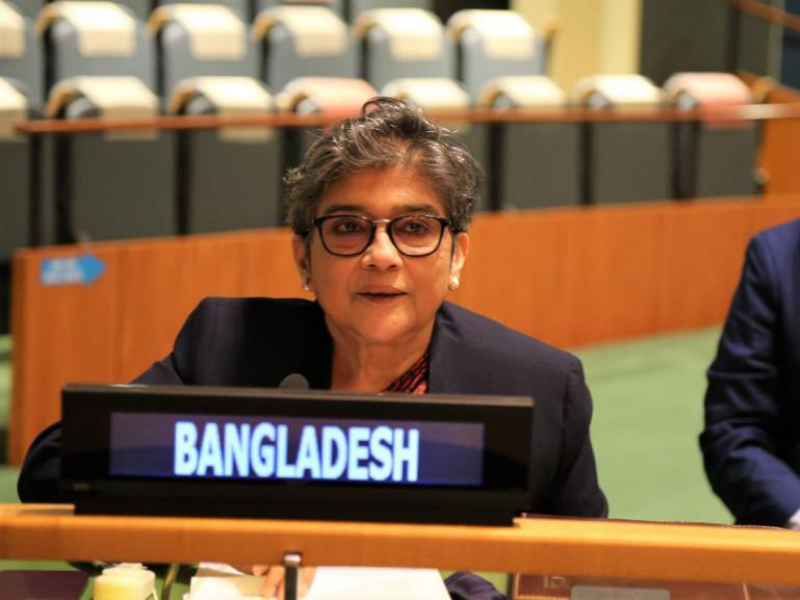 File photo
Bangladesh elected a member of United Nations Commission on Social Development
New York, April 15: Bangladesh has been unanimously elected a member of the United Nations Commission on Social Development (CSocD) for the term 2023-27.
The election was held at the ECOSOC management meeting held at the UN headquarters on Wednesday, according to a press release received in Dhaka on Thursday.
CSocD is an affiliate of the Economic and Social Council of the United Nations (ECOSOC).
Apart from Bangladesh, India and Saudi Arabia have been elected in the CSocD from the Asia-Pacific region.
Following the CSocD election, Bangladesh's Permanent Representative to the United Nations, Ambassador Rabab Fatima, said that under the visionary leadership of Prime Minister Sheikh Hasina, Bangladesh has made remarkable achievements in poverty alleviation and socio-economic development. This election is an expression of the international recognition of the indomitable development progress of Bangladesh.
Noting that Bangladesh has always attached great importance to the work of the Commission, Ambassador Fatima said, "As a member of the Commission, we will make every effort to further enhance international cooperation in the field of socio-economic development by sharing our best practices."
The Social Development Commission is one of the core bodies of the United Nations, which provides ECOSOC with social policy advice and follow-up on major social development issues. The commission consists of 46 members.