World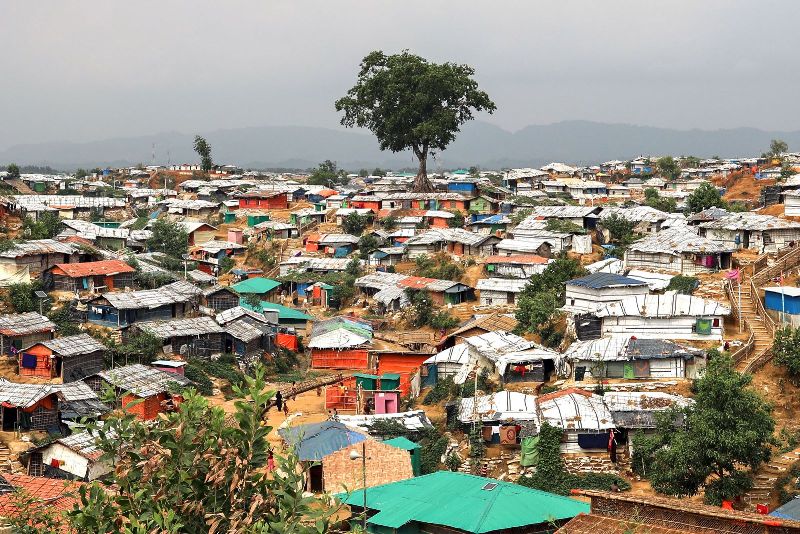 Collected
Bangladesh gives another list of 2,30,000 Rohingya refugees to Myanmar
Dhaka, January 13: The Bangladesh government has provided a list of 2,30,000 Rohingya refugees to Myanmar as part of the repatriation process. The list was handed over to the Myanmar ambassador in Dhaka on Monday, said Delwar Hossain, director general of the Myanmar wing of the foreign ministry.
"I handed over the list to the ambassador yesterday (Monday)," he said on Tuesday.
More than 7,00,000 Rohingya refugees took refuge in Bangladesh within a few months after the start of the military operation in Rakhine, Myanmar on August 25, 2017.
There were already 4,00,000 Rohingya refugees in Bangladesh by then.
Due to international pressure, the Myanmar government signed an agreement with Bangladesh in late 2017 to take back the Rohingya, but the repatriation has not started yet.
Despite the two-point repatriation initiative in 2019, the Rohingya refused to return, citing concerns over the environment in Rakhine State.
Myanmar is being urged to make arrangements so that they can return to their homeland with security, dignity and civil rights.
In a letter to Myanmar's foreign minister, Foreign Minister AK Abdul Momen called for the start of the Rohingya repatriation process this year.
A list of 8,30,000 Rohingyas has been handed over to Myanmar in six phases, including 2,30,000 new ones, foreign ministry officials said. Myanmar has so far verified the list of only 42,000 of them.
Despite talks on repatriation, Bangladesh has been saying that there is a lack of sincerity on the part of Myanmar, the home of Rohingya.