World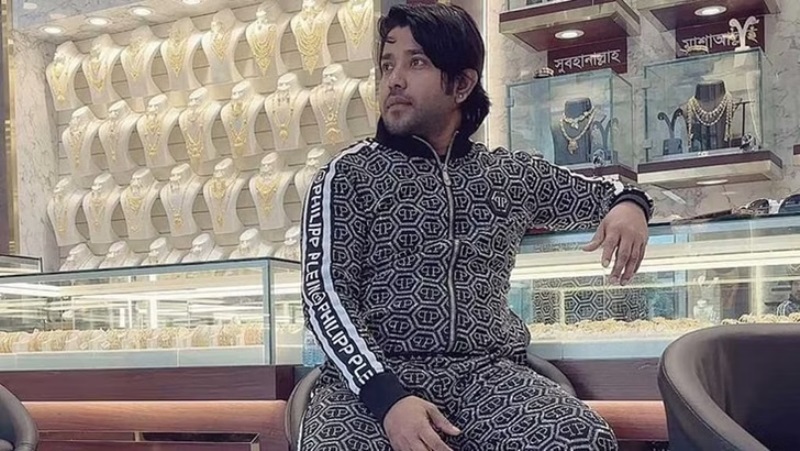 File photo/Collected
Bangladesh-India-Dubai start working to nab Arav Khan
Dubai, March 21: Rabiul Islam alias Arav Khan is the key accused in the murder case of Special Branch (SB) Inspector Mamun Imran Khan. After the murder, he fled to India. From there, he crossed over to Dubai in the United Arab Emirates (UAE) with a fake passport. After that, he was absconding for a long time. Aarav recently opened a gold shop in Dubai. Several stars including cricketer Shakib Al Hasan, content creator Ashraful Hossain Alam aka Hero Alam went to inaugurate his shop. Since then, Aarav Khan has been in a heated discussion.
In the investigation, the police confirmed that this person who immigrated to Dubai under the name of 'Arav Khan' is Rabiul Islam alias Apan, the accused in the murder case of police officer Mamun Imran Khan. After that, the police took action on how to take legal action against him. Interpol was requested to issue a red notice. Law enforcement agencies in India and Dubai were also contacted. They respond quickly. After that, the law enforcement agencies of Bangladesh, India, and Dubai started working to take legal action against the discussed gold trader Arav. In the meantime, Interpol has also issued a red notice to bring him back to the country.
Meanwhile, Aarav Khan, the accused in the murder case, suddenly vacated his gold shop 'Aarav Jewellers' amid pressures. There are no gold ornaments in his shop now. In front of the shop lies a falcon and tiger logo made of allegedly 60 kg of gold.
It has been learned that the investigating agency of police officer Mamun Imran Khan's murder case requested Interpol to issue a red alert against Police Headquarters Arav Khan following the request of the Dhaka Metropolitan Detective Branch (DB). Dubai's law and order forces are also shaken after the red alert was issued.
According to sources, since the issuance of the red alert, the law and order forces of Dubai have contacted the Dhaka Metropolitan Intelligence Police. They have taken Aarav Khan's case statement, charge sheet, confessional statement of the accused under section 164 submitted to the court, arrest warrant issued by the court in various cases, and National Identity Card (NID).
Those related to the investigation said that India has a prisoner exchange agreement with Bangladesh. Due to Bangladesh-India relations, officials of several Indian intelligence agencies are talking to people from various agencies in Bangladesh. How and with whose help Arav obtained an Indian passport in India, the country's law enforcement agencies are looking into it.