World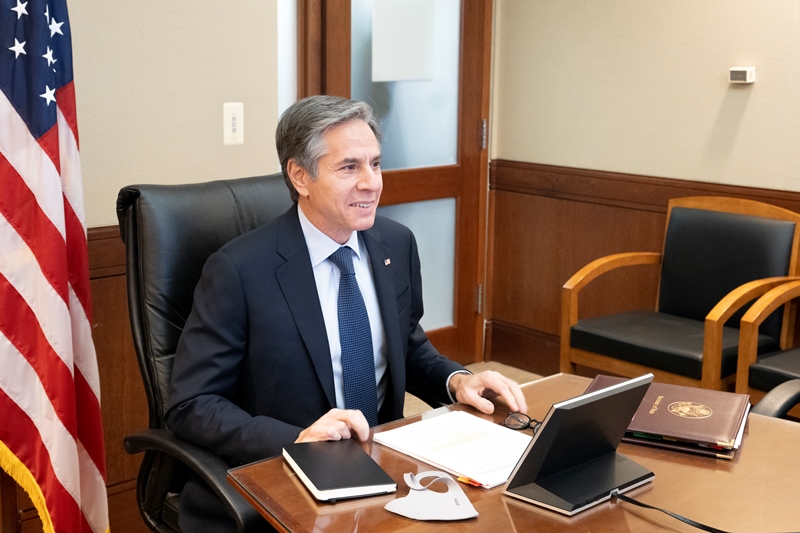 File photo/Wikimedia Commons/Flickr/US Dept. of State
Bangladesh is fast becoming a regional leader: US Secretary of State
Washington, D.C., March 27: US Secretary of State Antony J. Blinken said Bangladesh is "fast becoming a regional leader" with a fast-growing economy, increasingly well-educated workforce and dynamic young population. The United States is keen to deepen its partnership with Bangladesh in the coming years.
Congratulating the people of Bangladesh on Independence Day in a statement issued by the US State Department, Blinken said, "When you are celebrating your own Independence Day, we are proud of Bangladesh's achievements." There are many reasons to be proud. "Bangladesh has demonstrated its humanitarian commitment by generously welcoming the Rohingyas who fled the country to escape the genocide. Moreover, our cooperation on various issues has strengthened Washington-Dhaka ties. The United States is proud of the partnership with Bangladesh and all the achievements of the last five decades."
He said, "Together we have made real progress in fighting Corona, tackling climate change and promoting a free Indo-Pacific region." We are committed to working with you in support of free and fair elections."
"Bangladesh has shown leadership in protecting the environment and strengthening climate resilience by formulating climate crisis adaptation strategies. I believe Bangladesh will achieve its huge potential," Blinken added.