World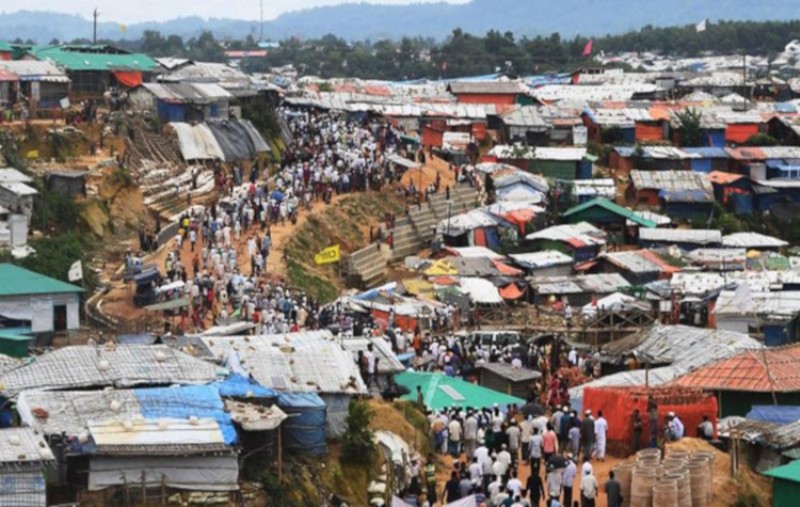 File photo
Bangladesh satisfied that US has recognized the violence in Myanmar as genocide
Own Correspondent, Dhaka, March 23: Bangladesh has welcomed the US announcement of genocide against Rohingya violence in Myanmar.
Dhaka hopes the United States will now put more pressure on Myanmar. And this will speed up the repatriation of Rohingyas. Foreign Minister Dr. AK Abdul Momen made the remarks while addressing a press conference at the Ministry of Foreign Affairs on Tuesday.
Dr. Momen said, "Secretary of State (US Secretary of State) Anthony Blinken has declared that violence against the Rohingya in Myanmar is genocide. We welcome it. It's late, but it's good news."
Earlier, the administration of US President Joe Biden decided to recognize Myanmar's military violence against the Rohingyas as genocide and crime against humanity. The decision was officially announced by the US Secretary of State on Monday. This is the first time that the United States has officially recognized Myanmar's military violence against the Rohingya as genocide and crime against humanity.
And as a result, the foreign minister thinks that the position of Bangladesh has become stronger.
He said, "It simply came to our notice then. As a result, the ongoing lawsuits in the ICJ could be even stronger. I believe that as a big country, if they put pressure, repatriation will be a solution. I think they will put a lot of pressure on the Myanmar government. In this way, Myanmar will take back the Rohingyas. I think they (the United States) will be more vigilant about repatriating deportees from Myanmar."
Noting that Myanmar is slowing down on repatriation, Momen said, "They (Myanmar) have promised, they have said that they will take, but they are slowing down in various ways. Our main goal is to make the Rohingya prosperous and to build a better future for them. We hope they will prioritize their own people."
Dr. Momen also thinks that Myanmar's crime rate will decrease if the Rohingyas who have taken refuge in Bangladesh can start returning to Rakhine.