World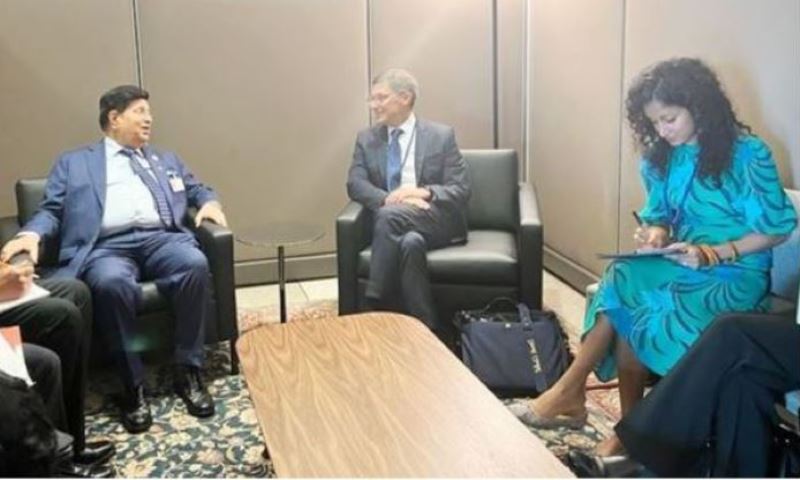 Photo: Collected
Bangladesh wants US cooperation in Rohingya repatriation
New York, Sept 20: Bangladesh has sought the US's help in putting pressure on Myanmar to repatriate the Rohingyas.
Foreign Minister Dr. AK Abdul Momen sought this cooperation in a meeting with US Department of State Counselor Derek Chollet at the United Nations Headquarters on Monday. Meanwhile, the foreign minister praised the United States for providing humanitarian assistance to Rohingya refugees in Bangladesh. At the same time, Councilor Derek Chollet praised the Bangladesh government for providing shelter to the Rohingyas.
Besides, the minister highlighted various aspects of the current government's success in Bangladesh's stability, socio-economic development, and suppression of terrorism and militancy to Derek Sholl. Bangladesh's democracy, human rights and elections were discussed in the meeting between Foreign Minister and Derek Chollet. Dr. Momen highlighted the role of Awami League under the leadership of Sheikh Hasina to bring Bangladesh back to democracy from military and autocracy.
The foreign minister said that Sheikh Hasina's government has restored stability in the country by suppressing terrorism and militancy. As a result, there has been incredible socio-economic development in Bangladesh.
He said that Sheikh Hasina's government is committed to free, fair and impartial elections. An independent and strong Election Commission has been formed for this. This commission has already organized various levels of local government elections properly.