World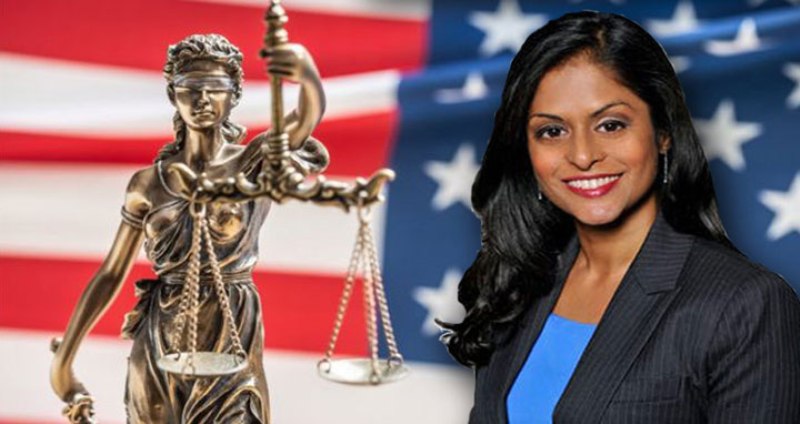 Collected
Bangladeshi origin Nusrat Chowdhury named the first federal Muslim female judge in the United States of America
Dhaka, June 15: Bangladeshi origin Nusrat Jahan Chowdhury, a civil rights lawyer, has been appointed as the first female Muslim federal judge in the United States of America.
The United States Senate on Thursday, June 15, voted to confirm the appointment of 44-year-old Nusrat Jahan. She will serve as a federal judge in the District Court for the Eastern District of New York.
The appointment was welcomed by US civil rights and Muslim advocacy groups. The long-awaited vote to appoint Nusrat Chowdhury to the federal bench is historic for many reasons. Omar Farah, executive director of the US-based group Muslim Advocacy, said in a press release, Nusrat Chowdhury has dedicated her career to ensuring that all people are treated fairly in our legal system.
Advocates say Nusrat's recognition is a milestone for Muslim representation in the US legal system. At times, the country's Muslim community faces discrimination and violations of civil liberties.
Nusrat Chowdhury previously served as Legal Director of the Illinois Chapter of the American Civil Liberties Union (ACLU). It is a prominent US civil liberties organization, where he has worked on issues such as criminal justice, policing and government surveillance of Muslim communities.
Democratic Senate Majority Leader Chuck Schumer helped secure Nusrat Chowdhury's nomination. He said Senate Democrats have approved 21 Asian American judges to the federal bench.
Nusrat Jahan Chowdhury's family is originally from Feni district of Bangladesh. She was born and raised in the United States, but did not forget her roots. So, she visits her ancestral land at times. Nusrat's ancestral home is in Dakshin Alipur village of Daganbhuiyan upazila of Feni. President Joe Biden nominated the lawyer to be a judge on Wednesday. She is the second Bangladeshi-American and the first Muslim American woman to hold this position.
Nusrat has fought numerous civil rights cases under Donald Trump, including the ban on citizens of several Muslim-majority countries entering the United States and challenging New York police surveillance of the Muslim community. He studied at Yale Law School, Princeton School of Public and International Affairs and Columbia University.
Nusrat's father Dr. Nurer Rahman Chowdhury went to study in England in 1956 with a scholarship. Later, he started living permanently in America from 1960. He was a neurologist. Nusrat was born in America. In 2011, his father died in America.
In November 2016, a report on Nusrat and her husband was published in the New York Times. Nusrat married Michael Alexander Early in 2016.