World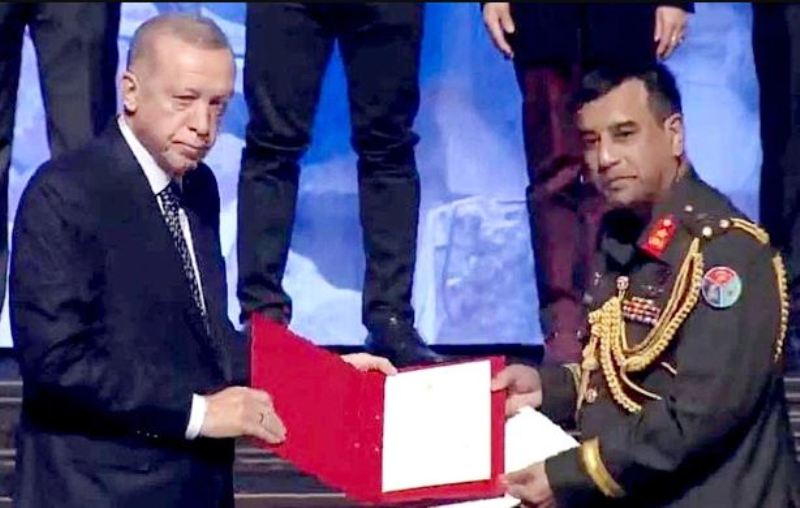 Collected
Bangladeshi rescue team receives special honor from Erdogan
Dhaka, April 27: The Bangladesh team conducting post-earthquake rescue operations has been awarded a special award by the Turkish government in recognition of setting a unique example of humanitarian aid. This information was informed in a circular sent by the Directorate of Inter-Services Public Relations (ISPR) on Wednesday (April 26).
According to ISPR, Brigadier General Mohammad Rashed Iqbal, Defense Attache of Bangladesh Army assigned to Turkey and Lt. Col. Md. Ruhul Amin, head of rescue team, received this special honor from Turkish President Recep Tayyip Erdoğan on Tuesday.
On February 6, a terrible earthquake occurred in Turkey. Later, the Turkish government requested the Bangladesh government to help in the rescue work. Bangladesh responded to that request.
Under the direction of Prime Minister Sheikh Hasina and under the direct supervision of the Chief of Army Staff, a special team of 60 members led by the Bangladesh Army, fire service, civil defense and air force arrived in Turkey and started rescue operations. They provided rescue operations and medical assistance in Adyaman and Hatay in Gaziantep province, the worst affected areas in Turkey. Besides conducting rescue operations, the team distributed 120 cartons of food and 72 tents among the people affected by the earthquake.
Apart from this, the medical team provided medical care to 104 people. At the same time, 32 cartons of medicines were distributed among them. This friendly behavior is expected to contribute significantly to the further consolidation of relations between Bangladesh and Turkey.