World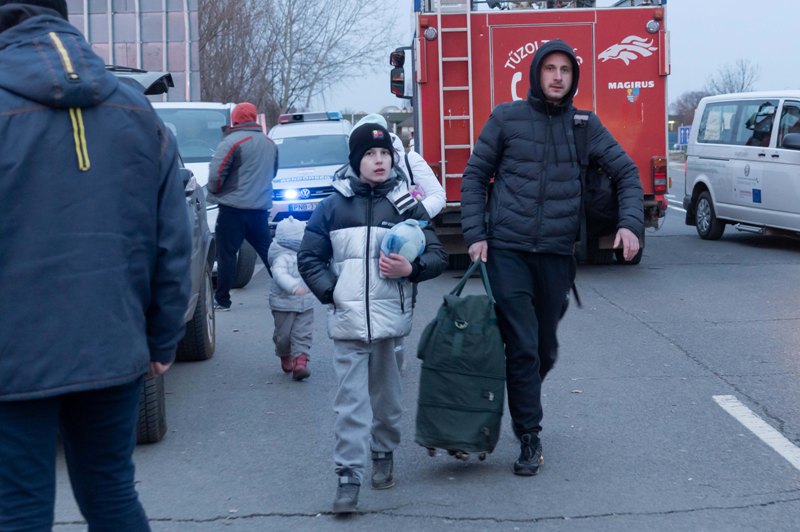 Photo: UNI
Bangladeshi shares 'hellish' experience of fleeing to Poland from war-torn Ukraine
Warsaw, Poland, March 2: 'I have somehow survived my life. I have seen a war in Kiev, I have seen a bigger war on the Polish border. I was able to come to Poland after facing two wars, so I want to thank God.'
Md. Abdul Qayyum moved to Ukraine four years ago for higher education. Everything was going well in the capital Kiev. War changes everything. Circumstances put him on the path of uncertainty. He faced another battle to save himself from the war.
Qayyum said, "I lived in Kiev. I used to study at a European university there. Ukraine's troubles with Russia over the last few months, we thought, would be resolved. Russia launched the attack before it could anticipate a war. The bomber struck shortly after noon in Kiev. There was no way to understand where the bomb was coming from. I understand that the sound of the bomb is shaking all around. At one point, everyone started running. Who took refuge in a safe place."
On the same day, Qayyum decided that staying in Kiev would not be safe for him. He left for the Polish border with some dry food, water, mobile chargers and two power banks.
He said, "I came out of the house with death in my hands. I came out of my Kyiv residence and saw people were running. Most are running towards the border. But in such a situation, except for those who have their own cars, others are in trouble. There were some more Bangladeshis with me. I walked for about seven hours without getting a car. Sometimes I rest in different places. And trying to get a car. After a long walk, five Bangladeshis with me arranged a taxi for eight hundred dollars. But after a while the taxi stopped again. Heavy traffic on the road."
According to Qayyum, the taxis are moving slowly towards the Polish border, pushing traffic jams. It took about 18 hours to reach a location, about eight kilometers from the border.
Qayyum was granted a 15-day transit visa by Polish immigration because he had valid documents. However, many Bangladeshis could not cross the border due to lack of valid documents, he said. Kaiyum is currently staying in Poland at the house of one of his brothers.