World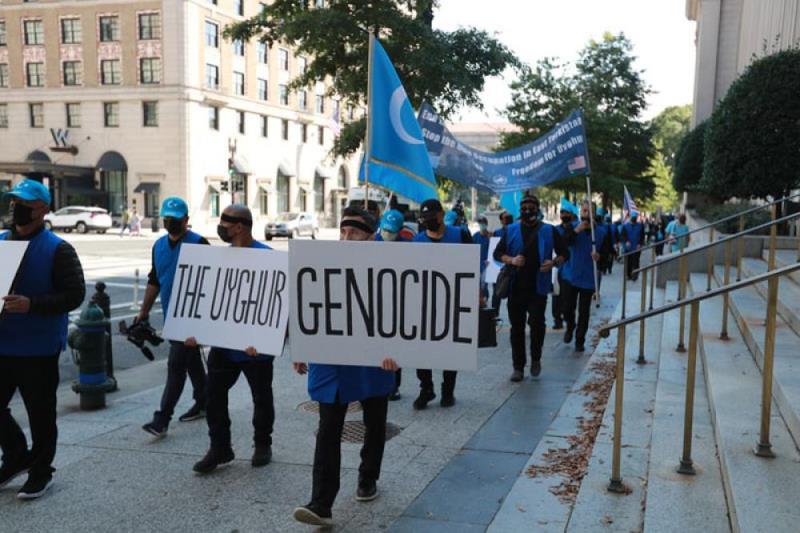 Unsplash
Beijing slammed for death of Uyghur teacher in Xinjiang detention facility
Xinjiang, July 5: The death of an Uyghur teacher at a detention facility in China's Xinjiang region has earned social media attention.
Mihriay Erkin, 29, left her job at Japan's Nara Technology and Science Institute in June 2019 and returned to China over concerns about the safety of her parents in Xinjiang. She was arbitrarily detained and sent to the Yanbulaq detention center in Kashgar in February 2020, reports Voice of America.
Her relatives blamed Chinese authorities for her death.
China denies all allegations pertaining to the persecution of Uyghurs and calls the internment camps "vocational institutes" that deradicalize extremists, reports VOA.
"I learned the news almost six months after my niece Mihriay was killed by Chinese authorities, but I still don't know if she has an actual grave or not," Abduweli Ayup, Erkin's uncle and a Norway-based Uyghur rights activist, told VOA.
Rushan Abbas, an American Uyghur rights activist and executive director of the Washington-based Campaign for Uyghurs, told VOA that Erkin's fate marked a growing push by Beijing to target Uyghur diaspora members who speak up about Xinjiang human rights violations.
"My heart breaks for Mihriay, for Abduweli, and for the millions of Uyghurs around the world who are facing these same fears and trials," Abbas told VOA.