World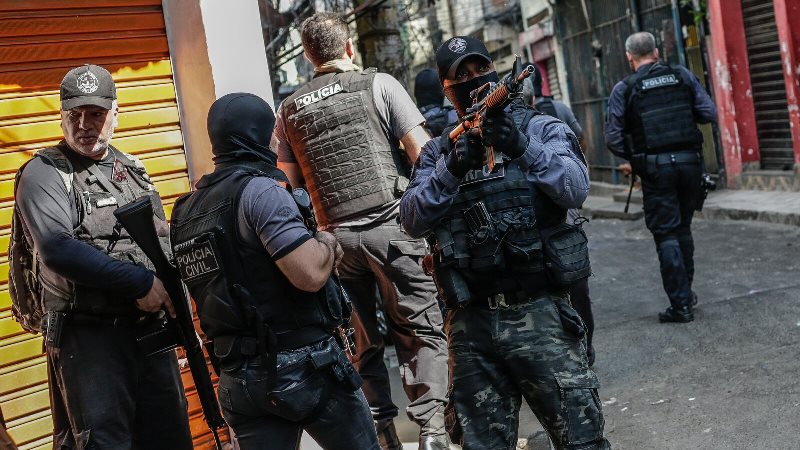 Photo: Wallpaper Cave
Brazil: 45 killed in police's anti-narcotics operations
Sao Paulo, August 3: At least 45 people have been killed in police operations against drug cartels in three Brazilian states.
At least 10 people were killed in a shootout in the Complexo da Penha neighborhood in the latest operation in Rio de Janeiro, police said.
Earlier, 16 people were killed in clashes during a five-day police operation in Sao Paulo state, dubbed 'Operation Shield'.
Officials in Brazil's north-eastern state of Bahia say 19 suspects have been 'eliminated' since Friday.
Fifty-eight people were arrested during the operation in Sao Paulo state, which reportedly began on Thursday after a police special forces officer was killed in the coastal city of Guaruja.
According to local media reports, the police seized 385 kg of narcotics as well as firearms during the raids.
Brazilian Justice Minister Flavio Dino criticized the operation in Guaruja. He alleged that the police response was not proportionate to the crimes committed.
During an interview Tuesday, Sao Paulo state governor Tarcisio de Freitas said two police officers were among those killed during the operation.
Amnesty International said the police operation in Guaruja observed "clear signs of revenge for the death of a police officer".
A leader of a drug-trafficking group and another trafficker were among the 10 people killed Wednesday in Rio de Janeiro, according to local media reports.
Four people including a police officer were injured in this operation.
"The state has no explanation for turning life of the favelas into hell like this," said Taliria Petrone, a member of the Rio state legislature, strongly condemning the operation.
Schools around Complexo da Penha were closed Wednesday and about 3,220 students were forced to stay home.
Home visits organized by the National Health Service were also suspended due to security concerns.
The Instituto Fogo Cruzado, a research organization on armed violence in Brazil, described the raids as "genocide".
In a statement released after police raids in Rio, the agency said there had been 33 such incidents in the city since the start of the year in which a total of 125 people had been killed.