World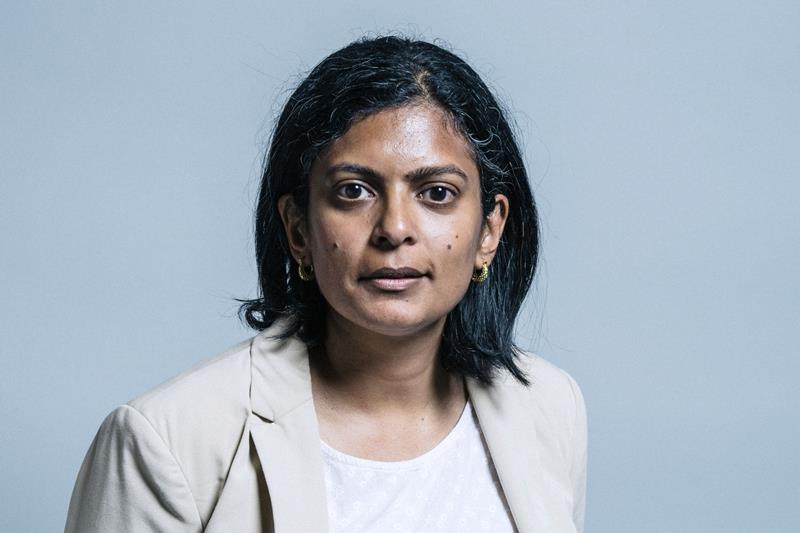 File photo/Wikimedia Commons/Chris McAndrew
British-Bangladeshi MP Rupa Huq suspended from Labour Party over 'racist' comments
London, Sept 29: Bangladeshi-origin British MP Rupa Huq has been suspended from the Labour Party after she made 'indecent and racist' comments on Finance Minister Kwasi Kwarteng at a Labour Party conference fringe event.
According to a report by the British media The Guardian, Rupa called Finance Minister Kwasi Kwarteng "black" at a conference fringe event on Monday (September 27) local time.
Rupa Huq said, "He (Kwasi Kwarteng) is an extremely black man. There is no way to understand without seeing him. But he studied in good schools and many good universities in the country. If you listen to him on today's programme, you won't realize he is black.''
After Rupa Huq's comments spread on social media, there was a lot of discussion and criticism across the UK.
Tory party chair Jake Berry called her comments 'racist and disgusting'. Besides, former finance minister Sajid Javid said, "I am horrified and saddened by the clip. Those who seek to create division through racism should not be encouraged. Rupa Huq's own party Deputy Labour leader Angela Rayner said the comments were unacceptable. She should apologise".
In such a situation, the Labour Party formed an inquiry committee into the incident. At the same time, during the investigation, she was announced to be temporarily suspended from the party.
Rupa Huq will now sit in the Parliament as an independent member after being suspended from the parliamentary party.
Meanwhile, Rupa Huq wrote in a tweet after learning about the suspension, "I have today contacted Kwasi Kwarteng to offer my sincere and heartfelt apologies for the comments I made at yesterday's Labour conference fringe meeting. My comments were ill-judged and I wholeheartedly apologise to anyone affected."