World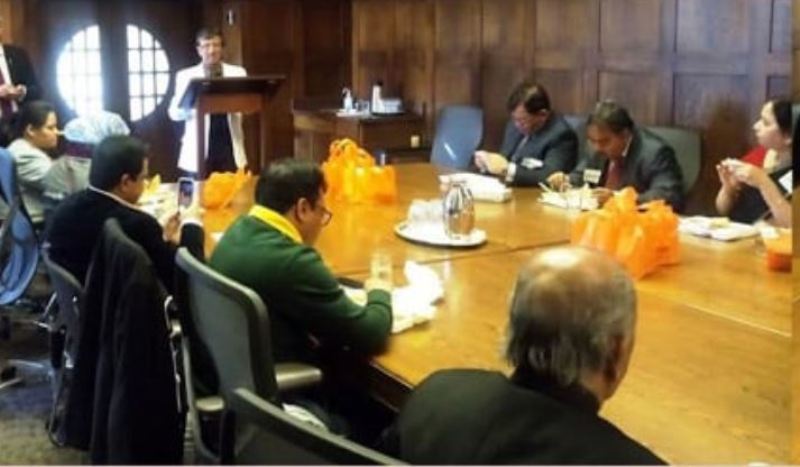 Collected
Canada: Parliament of Alberta celebrates the sixth anniversary of the recognition of Bengali New Year
Dhaka, April 6: The Bangladesh community celebrated the sixth anniversary of the historic recognition of Bengali New Year in the Parliament of Alberta, Canada. According to a press release received in Dhaka on Wednesday, the program organized on Tuesday night was presided over by Canadian expatriate writer, researcher and journalist Delwar Zahid.
President of Bangladesh Heritage and Ethnic Society of Alberta, veteran social worker Shah Sufi Md Laskar, president of Bangladesh North American Journalists Network and UNB staff reporter Kabi Khairul Ahsan Manik, former vice president of Bangladesh Heritage and Ethnic Society of Alberta Anamur Rahman Mia, one of Bangladesh's National chess players Esrar Zahid Khosru and S Hasan Rajeev.
Speakers in the event said that Bangladesh is one of the fastest growing countries in the world. Bilateral relations between Canada and Bangladesh have traditionally been friendly. Since the development of Bangladesh, the relationship between the two countries has been politically based on democracy, freedom, human rights and respect for the rule of law.
By recognizing Bengali New Year in the 29th session of the Alberta Parliament held on April 4, 2017, Bangladesh and Canada strengthened the historical friendship between the two countries.
Delwar Zahid said, in 2017, a statement was issued recognizing the Bengali New Year in collaboration with the New Democrat Caucus in the Alberta Parliament. It is remembered with great joy and respect that Denise Ollard MLA raised it in Parliament, which was greeted with thunderous applause by Alberta's legislature. Later Speaker Robert E. Warner noted the House's deep interest in the Bengali New Year and urged Albertans to observe it.