World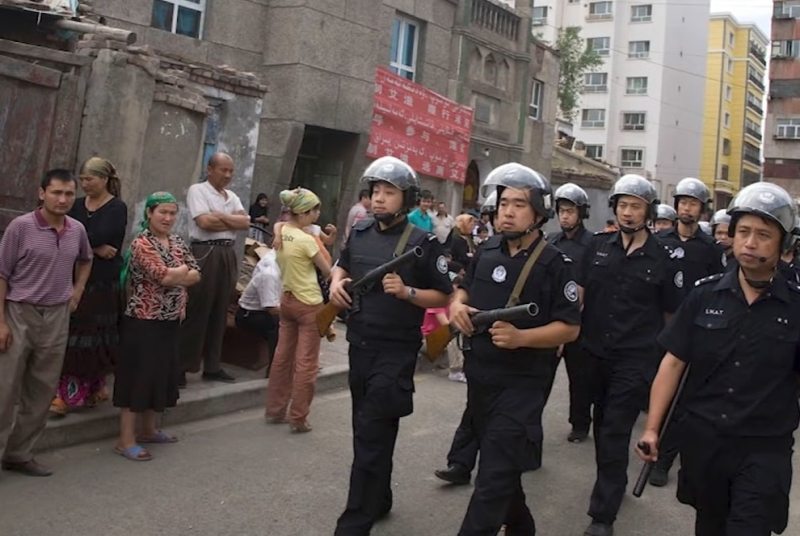 Screengrab from YouTube
China is allegedly selling organs of minority prisoners on black market
Beijing, November 10: The Chinese government's continued inhumane treatment of Uighur Muslims and other minorities in Xinjiang province has come under renewed scrutiny. According to a recent media report, Beijing is earning billions of dollars by extracting the organs of these forcibly persecuted Uyghurs and selling them on the black market. If this grave allegation is proved, then appropriate action can be taken against it at the international level.
The report was made at a meeting of the United Nations Human Rights Council, according to the Herald Sun, a tabloid newspaper in Melbourne, Australia. The report details many of the horrific incidents, including how a healthy liver can fetch up to USD 1,60,000 on the black market, and how China can trade at least USD 1 billion a year.
The report alleges that organs are collected from Uyghur Muslims detained in the camps, as well as Buddhist Tibetans and members of the Falun Gong group.
According to a pressure group called the China Tribunal, the Chinese government is cutting off the hearts, kidneys, lungs and skins of Uighur Muslim, Tibetan and Falun Gong prisoners. The allegations were first heard in the middle of this year, about which the UN Human Rights Commission had expressed concern. According to the China Tribunal, their organization has lawyers and medical experts. The organization is supported by an Australian NGO, End Transplant Abuse in China.
Speaking to UN envoys, Hamid Sabi, a lawyer for the Chinese tribunal, said they had evidence that the Chinese government was forcibly collecting organs from detainees from minority communities.
He said the kidneys, liver, heart, cornea and skin had been removed from the bodies of Falun Gong prisoners while they were still alive, to be sold as commodities.
China has long been accused of inhumanely torturing Uighur Muslims living in the country's northwestern province of Xinjiang. Concerns have been raised for a long time by various human rights organizations around the world, even at the United Nations.
Various human rights groups have claimed that an estimated two million Uighur Muslims are being held in Chinese detention centers. There are allegations of inhumane treatment of prisoners, including electric shocks to the genitals, application of illicit drugs, and rape of female inmates.
In the 1940s, China occupied the independent state of East Turkestan and renamed it Xinjiang Province. Since then, a section of Uighur Muslims living there have started a movement against the Chinese occupation.
The Australian Strategic Policy Institute (ASPI) estimates that between 2017 and 2019, some 80,000 Uyghurs were trafficked from Xinjiang to factories in various parts of China. China is raising billions of dollars by forcibly employing these Uyghurs and selling their organs. In 2019, a Chinese court ruled that about 60,000 organs had been transplanted in the country. However, this number is much higher than the number of donors.