World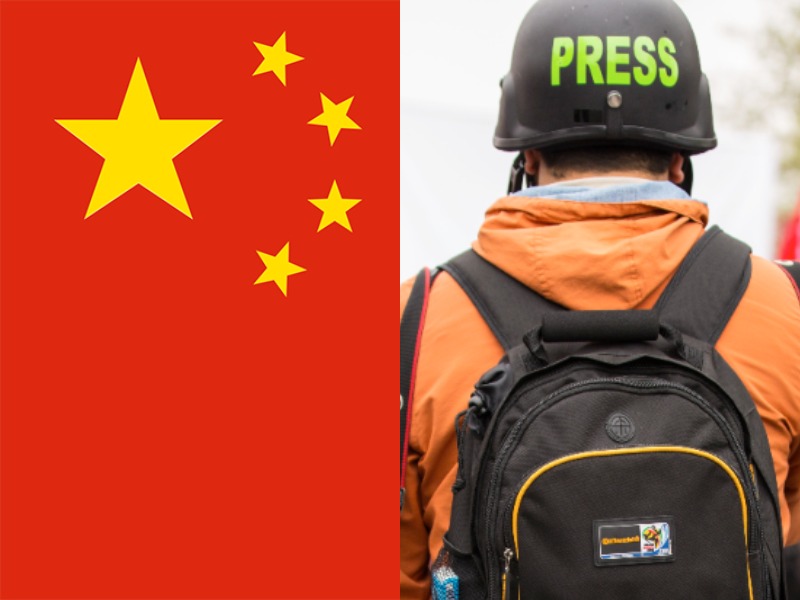 Engin Akyurt on Unsplash
China is world's 'biggest captor' of journalists: RSF report
Beijing, December 24: Stressing on the opressive regime of Xi Jinping-led government that "reminding the Mao era", a new report by the Reporters Without Borders (RSF) said China is "the world's biggest captor of journalists" with at least 127 scribes currently detained.
RSF said in its report: "At least 127 journalists (professional and non-professional) are currently detained by the Xi Jinping regime. The simple act of investigating a 'sensitive' topic or publishing censored information can result in years of detention in unsanitary prisons, where ill-treatment can lead to death."
"China's intimidation of foreign reporters, based on surveillance and visa blackmail, forced 18 of them to leave the country in 2020," the report read.
"Gui Minhai, Yang Hengjun and Cheng Lei, three foreign journalists of Chinese descent, are now being detained on espionage charges," it added.
Reporters Without Borders said Covid-19 is an excuse for increased repression.
"At least ten journalists and online commentators were arrested in 2020 for the simple act of informing the public about the Covid-19 crisis in Wuhan. Till date, two of them, Zhang Zhan and Fang Bin, are still under detention," read the report.
The RSF ranked China fourth to last out of 180 countries on its World Press Freedom Index 2021. Jinping's China is ranked 177, and is only above North Korea at 179 and Turkmenistan at 178.
RSF has showed in its 42-page report how the Chinese authorities arrested Uyghur journalists reporting on Xinjiang in the name of the "fight against terrorism".
RSF and Beijing Foreign Correspondents' Club claimed incidents of harassment and intimidation on local and foreign scribes have been increased significantly. Such incidents were reported during the catastrophic flooding in Henan earlier this year.
It is also reported that the local government in Henan had called tenders to put journalists under surveillance after the flood.
Last year, China expelled at least 18 foreign journalists working with American media houses. BBC's Beijing correspondent John Sudworth, and Australian correspondents Bill Bartle, and Mike Smith were three of the expelled scribes. They were investigating the arrest of CGTN anchor in Australia, Cheng Lei, in the name of "national security".
Several citizen journalists covering Wuhan lockdown were held by the Chinese government, while several other scribes working on #MeToo movement were also "targetted".
RSF said the media outlets in Hong Kong were working independently without any surveillance by the Chinese authorities until 2020 and 2021. But the situation in Hong Kong is no longer the same and it is deterorating rapidly.
RSF Secretary General, Christophe Deloire, has called on democracies to "identify all appropriate strategies to dissuade the Beijing regime from pursuing its repressive policies and to support all Chinese citizens who love their country and want to defend the right to information".