World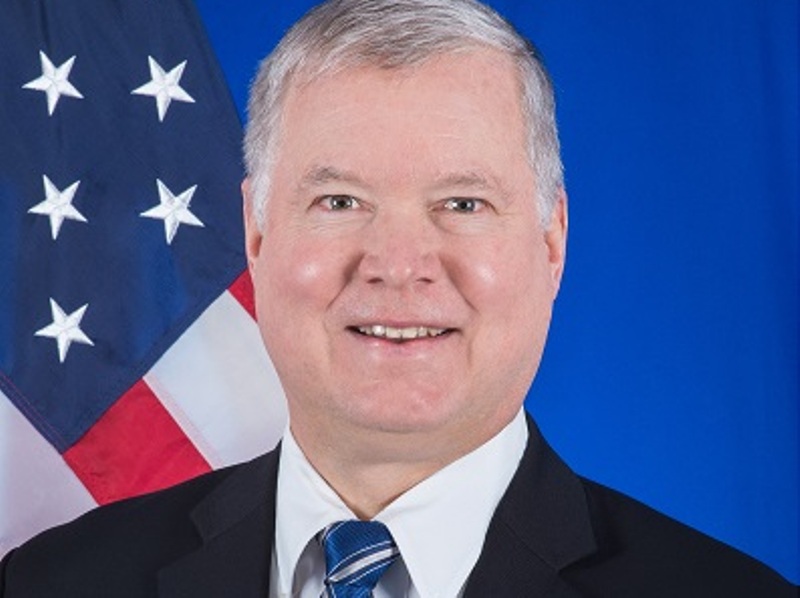 Wikipedia
China making little contribution to Rohingya crisis, says US
Dhaka, October 22: The United States has described Beijing's role in resolving the Rohingya crisis in Bangladesh as 'insignificant' compared to what was expected.
US Deputy Secretary of State Stephen E. Biegun said on Tuesday that "It is very unfortunate that China has made so little contribution to the solution of the Rohingya problem. The People's Republic of China should have played a bigger role in resolving the Rohingya crisis. They were expected to do more to resolve the crisis."
The US Deputy Secretary of State made the remarks in a telephone briefing after his week-long visit to India and Bangladesh, earlier in October.
Biegun said the United States expects similar generosity and clarity from other countries in the Indo-Pacific region, especially China, to send a message to Myanmar on resolving the Rohingya crisis.
Advising all the countries in the region to come forward to find a way out of the crisis, he said the United States was working closely with the Bangladesh government to resolve the crisis.
Referring to the fact that refugees have not been a solution in any country for a long time, the US Deputy Secretary of State said, "We are working with equal importance to meet the humanitarian needs of this refugee population. But we need to find a lasting solution."
He added that the United States will work with partners around the world to ensure a long-term solution to the Rohingya problem on an urgent basis.
It is also taking adequate steps to provide full support and assistance to this large number of displaced people at the donor conference to be held on Thursday.
During his visit to Dhaka, Biegun met with Bangladesh's Prime Minister Sheikh Hasina and Foreign Minister Dr. AK Abdul Momen and discussed how the United States can cooperate to find a way to solve the Rohingya crisis.
"I thanked Prime Minister Sheikh Hasina for the generosity of the Bangladeshi people and the Bangladeshi government for providing shelter to these displaced Rohingya refugees," Biegun said.
Bangladesh is sheltering 11 lakh displaced Rohingyas in Cox's Bazar.
Most of them have taken refuge in the country since August 25, 2016 to save their lives after the Myanmar army's crackdown on their own land.