World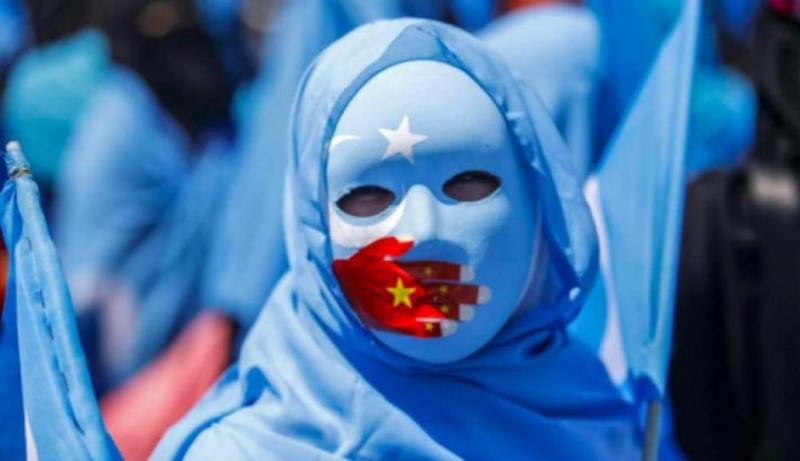 China's treatment of Uighur Muslims is close to genocide: ‌ United States
Dhaka, October 23: US National Security Adviser Robert O'Brien recently commented that what China is doing to Uyghur Muslims in Xinjiang is close to genocide. He made the remarks while attending a virtual event of an international voluntary organization called Aspen Institute, according to Reuters.
Over the past few years, there have been reports of state persecution of Uighur Muslims in China's northwestern province of Xinjiang.
Many media reports say that millions of Uyghur Muslims are being held in Chinese-run prisons and that they are being forced from sterilization to abortion in order to keep Uyghur Muslims out of the country. China, however, has always denied the allegations.
Earlier, about two dozen human rights groups alleged that genocide was being carried out mainly on Uighur Muslims in China's remote Xinjiang region. They allege that about a million people have been detained in various camps in China.
The organizations signed an open letter requesting an investigation into the matter by the United Nations Human Rights Council. Among the signing delegates are professors from various universities in the United States and Europe, who say there is overwhelming evidence of human rights abuses and genocide in Xinjiang.
The letter alleged that the Chinese government had taken extensive and planned measures against Uyghurs and other Turks on the basis of religion and ethnic identity in the name of suppressing religious and political extremism. "The kind of torture that is going on there includes allegations of arbitrary detention of tens of millions of people in camps, mass brainwashing operations, disappearances, destruction of cultural sites, imprisonment and forced sterilization."
It is said that Uyghur intellectuals in Xinjiang province are often mysteriously missing and are being imprisoned without trial. For example, film director Harsan Hassan or Professor Taspolat Taip.
The first man was sentenced to 15 years in prison on September 5 after serving more than 20 months in prison. And the second person has been mysteriously missing since 2016. It is alleged that the separatist badge is being used as a mockery of the trial against them.
Organizations say that according to the Genocide Convention, almost everything that can be said to be genocide in a country is happening in Xinjiang. Thousands of people have been recruited in so-called training camps in the name of brainwashing. There is a strong infertility of women. Men are being forced to work and all rights to practice Islam are being taken away.
According to Uyghurs, people are being forced to praise China in front of the barrel of a gun.
While not using the word "genocide," the United Nations has condemned China's treatment of Uighurs and called for action against some Chinese officials involved in the violence.
O'Brien alleged that China had forcibly shaved the heads of Uyghur women and sent them to the United States, citing the recent shipment of large quantities of hair products made from human hair from Xinjiang, which had been seized from US customs.
Last June, U.S. Secretary of State Mike Pompeo said reports of forced sterilization and abortions with Muslims in Xinjiang were "extremely distressing." He said the United States was thinking about how to tell what was happening in that part of China.
"When America says something about crimes against humanity or genocide, it matters a lot. That's why we have to be careful in using language," he said.
This clearly means that the US wants to use the word 'genocide', but it is not able to do so now due to various diplomatic obligations. China's monstrous treatment of minorities under the guise of so-called communism is not new - Tibet is its living proof. But what is happening to Uyghur Muslims all the time is probably going to make a new history. Now let's see what other countries in the world do.