World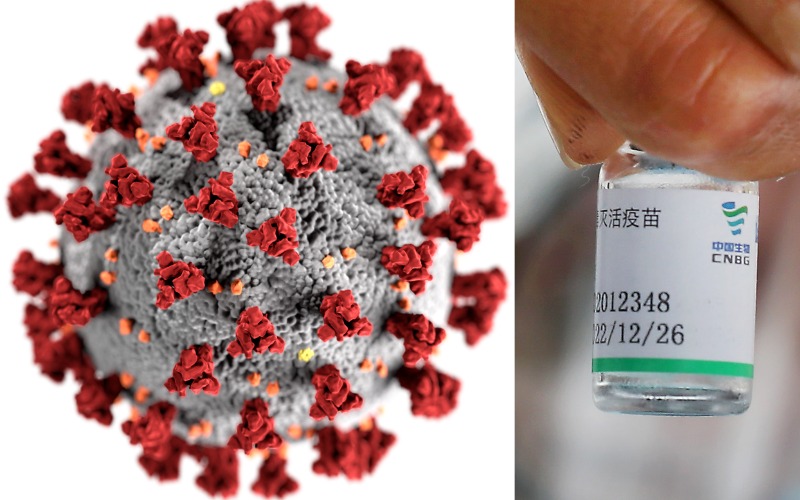 Sinopharm Image: Ministerio de Defensa del Perú/Wikipedia
China upset over price revelation of Sinopharm vaccine
Beijing, June 5: China has expressed annoyance over the release of Sinopharm vaccine prices in Bangladesh. According to the agreement between China and Bangladesh, the selling price of the vaccine was to remain undisclosed in public.
Speaking to a private television channel, Bangladesh's foreign minister AK Abdul Momen said the country has apologised to China. However, he added that Bangladesh has lost some grounds owing to the gaffe and will not be able to purchase the Sinopharm vaccine at such a low rate in the future.
"We now have to buy vaccines at the price that China is selling in other countries. It could be double or even triple the amount," Momen said.
A meeting of the cabinet committee on May 27 approved a proposal to buy 1.5 crore doses of coronavirus vaccine from China.
Following the meeting an official told reportes that the government will buy the vaccine at USD 10 per dose. After the information was leaked, ministry officials denied the news and said the price was still under negotiation.
Later, Director General of Directorate General of Health Services Prof. Abul Bashar Mohammad Khurshid Alam said that the department had sent a letter of apology to the Chinese Embassy in Dhaka.
He told the television channel, "We said we did not deliberately disclose the price to the public. However, somehow it has been leaked. We gave them the letter. However, they have not yet responded."
Professor Khurshid Alam said, "China is selling the vaccine at USD 14 per dose to Sri Lanka and USD 17 per dose to Indonesia. After knowing the selling price of Sinopharm in Bangladesh, those countries are pressuring China to sell the vaccine at a lower price. China is very upset with us."