World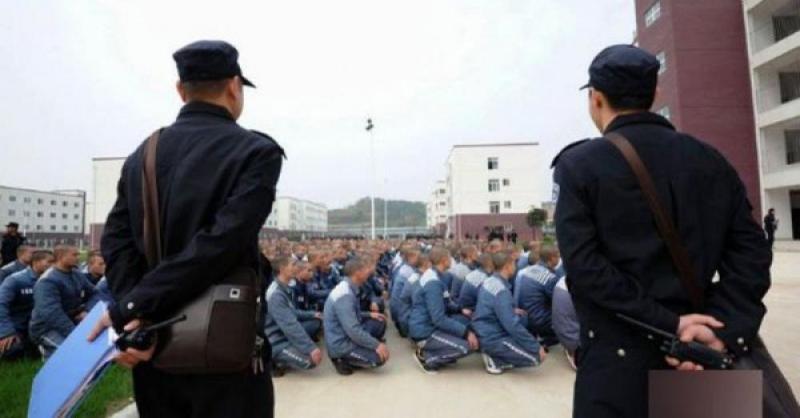 World Uyghur Congess/Pixabay
China using technology to arrest Uighur Muslims
Dhaka, December 18: China is using extensive technology and databases to "arbitrarily" arrest or monitor Uyghur Muslims in Xinjiang province. Many people have been imprisoned there for reciting the Holy Quran, wearing hijab or going on Hajj. This information was provided by the international human rights organization Human Rights Watch (HRW).
The agency said it had received a list of more than 2,000 leaked detainees in the Aksu region of Xinjiang. The list includes the names of the detainees for what reason they were arrested.
The operation is named Integrated Joint Operation Platform (IJOP). In the so-called Chinese operation, Muslims have been arrested using technology and databases for have family ties, contacts, travel or to be associated with someone whom the Chinese authorities deem suspicious.
The IJOP program automatically chooses who will be arrested. Prisoners are kept in camps in remote areas. Depending on the type of 'crime' committed by those who read the Quran, wear religious clothing, or travel abroad, the prison camp is determined.
Giving examples, HRW said that a woman named Miss T was taken prisoner by the IJOP, who thought she had contacts with sensitive countries. Miss T was mentioned in the list, she received four calls from a foreign phone number in March 2017.
Human Rights Watch called Miss T's sister's number. According to the agency, Miss T's sister said she was interrogated by Xinjiang police around the time she was added to the Aksu list. Since then, there has been no direct contact with Miss T, her sister said. However, she heard that Miss T was working in a factory.
In another instance, Human Rights Watch reported that a man was arrested in the mid-1980s for reading the Quran. He was arrested again in early 2000 for allowing his wife to wear a veil.
According to the human rights organization, about 10 percent of the Aksu list, or more than 200 detainees, have been charged with terrorism or extremism. However, the Chinese authorities did not show any reasonable evidence about their crime.
Maya Wang, HRW's senior researcher on China, said the list of Aksu lists more closely shows how China's brutal crackdown on Turkish Muslims in Xinjiang is being mobilized through technology.
She said China needs to answer the family questions of those on the list: why were they detained and where are they now?
The United Nations estimates that more than 1 million Turkish Muslims are being held in western detention camps in Xinjiang. Most of them belong to the Uyghur community. According to social activists, the captivity was designed to erase the ethnic and religious identities of Turkish Muslims and to keep them loyal to the Chinese government. However, China has always denied the allegations. They claim that only some technical training centers have been set up in the troubled provinces to suppress religious extremism, not prison camps.
Various sections of the world are vocal in protesting the Chinese government's various forms of persecution of the Uighur minority. Meanwhile, World Cup-winning French football star Antoine Griezmann took part in the protest.
Griezmann said Chinese IT maker Huawei was involved in the crackdown, and so he ended his involvement with the organization. According to media reports, Griezmann has canceled the sponsorship agreement with Huawei.
Recently, a report was published in the media about Huawei. It is reported that Huawei is testing a software to identify Uyghurs. The software will be able to identify Uyghurs by face-checking, which will help the Chinese police department.
The 29-year-old star canceled his sponsorship deal with Huawei after news of the software test surfaced in the media.
Griezmann wrote on social media Instagram, "I immediately ended my relationship with the organization because I suspected that Uighur Alert was helping to improve face recognition software."
Griezmann further wrote, "Let's take strong action against this mass repression and use our influence to help improve humanity and women's rights."
In July this year, Huawei emerged as the best smartphone brand in the world, surpassing Samsung and Apple. Griezmann has been the organization's global ambassador since 2017 and has also participated in their advertising.
According to media reports, China has resorted to strict repression to control the birth rate of Uyghurs. China continues to be condemned around the world for its heinous acts of murder. Last Tuesday, the US-based research firm IPVM reported that Huawei was involved in developing software to recognize Uyghurs by their faces. The Chinese government could use it to identify Uyghurs. However, a Huawei spokesman told the BBC that the allegation was "completely unacceptable" and that the organization's ethics did not discriminate against any nation.